Woman suffering from Swine Flu in Guntur city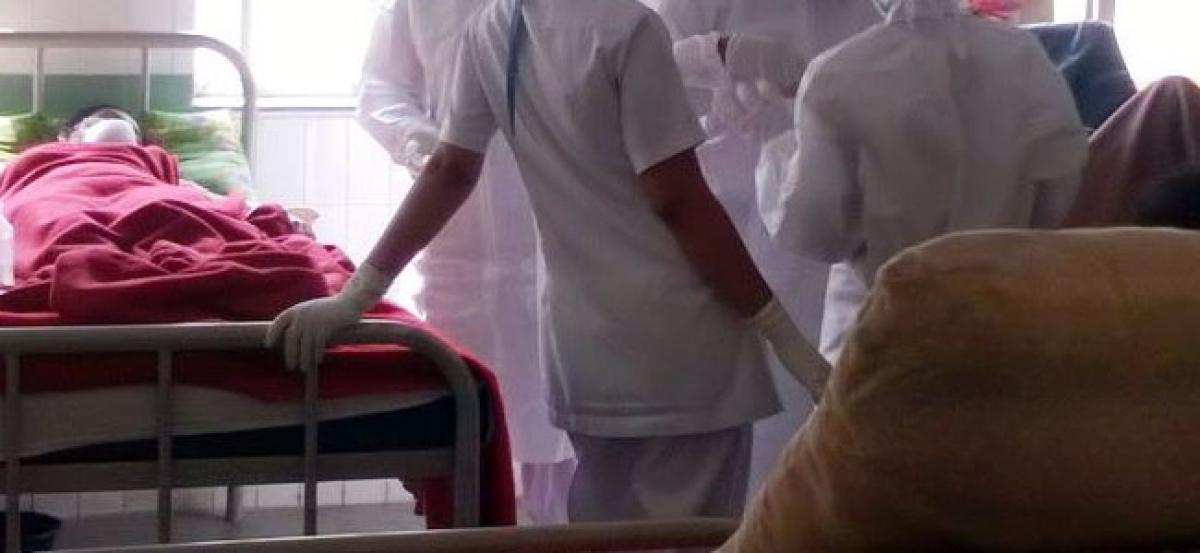 Highlights
One swine flu case registered in Guntur city A 48years old woman suffering from Swine flu undergoing treatment in the Government Fevers Hospital in Guntur city She hailed from Narasaraopet town and suffering from cold, cough and fever
Guntur: One swine flu case registered in Guntur city. A 48-years -old woman suffering from Swine flu undergoing treatment in the Government Fevers Hospital in Guntur city. She hailed from Narasaraopet town and suffering from cold, cough and fever. She was admitted to the GGH one week ago. When the GGH doctors found symptoms of Swine Flu, she has been shifted to the Government Fever Hospital at Amaravati Road in Guntur city for treatment. On October 4 th, the doctors in the GFH sent her swab to the micro biology lab and test reports confirmed the patient has been suffering from Swine Flu.
GFH superintendent Dr. D.Sudeena said " The patient went to Mantralayam fifteen days. They are suspecting Flu transmitted to her in Mantralayam. There is no Swine flu cases in Guntur district.When Swine Flu confirmed, the doctors,conducted medical tests to the residents of patient's residence at Sarveypet in Narasaraopet town and given medicines to the family members of the patient to check spread of Swine Flu .
Patient is out of danger and her condition is improving."