Police imposed PD Act on roudy sheeter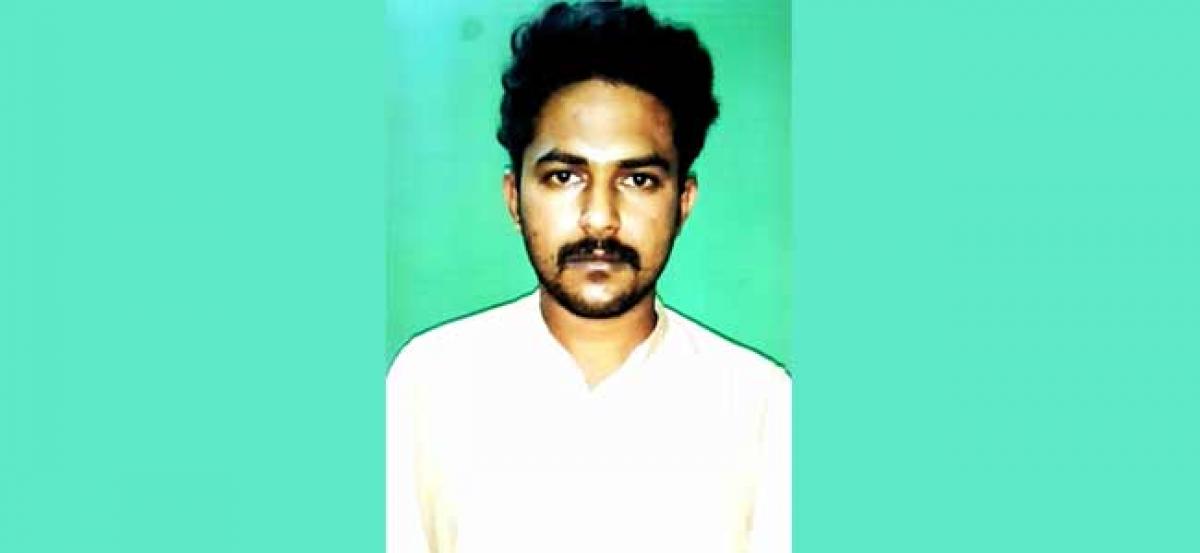 Highlights
First of its kind in the history of Kadapa district, police administration has imposed PD Act on Roudy Sheeter on the charges of terrorizing public with his notorious activities The accused has been identified as Male Vinaikumar Reddy son of MBayyapu Reddy Bharath nagar of Kadapa city
Kadapa: First of its kind in the history of Kadapa district, police administration has imposed PD Act on Roudy Sheeter on the charges of terrorizing public with his notorious activities. The accused has been identified as Male Vinaikumar Reddy son of M.Bayyapu Reddy Bharath nagar of Kadapa city.
District Superintendent of police Babujee Attada said in a press note as many as 25 different cases like looting of public property, assault on government officials, highway robberies, SC ST atrocity cases, registered against the accused in various police stations in the district.
The SP has urged the Roudy Sheeters to join the mainstream by leaving the path of violence keeping view of future of their family. He warned if they fails to change their mind set police administration would dwelt them with serious action.