Security beefed up at Shamshabad Airport and at Lotus pond due to the attack on YSRCP supremo Jagan Mohan Reddy at Vizag Airport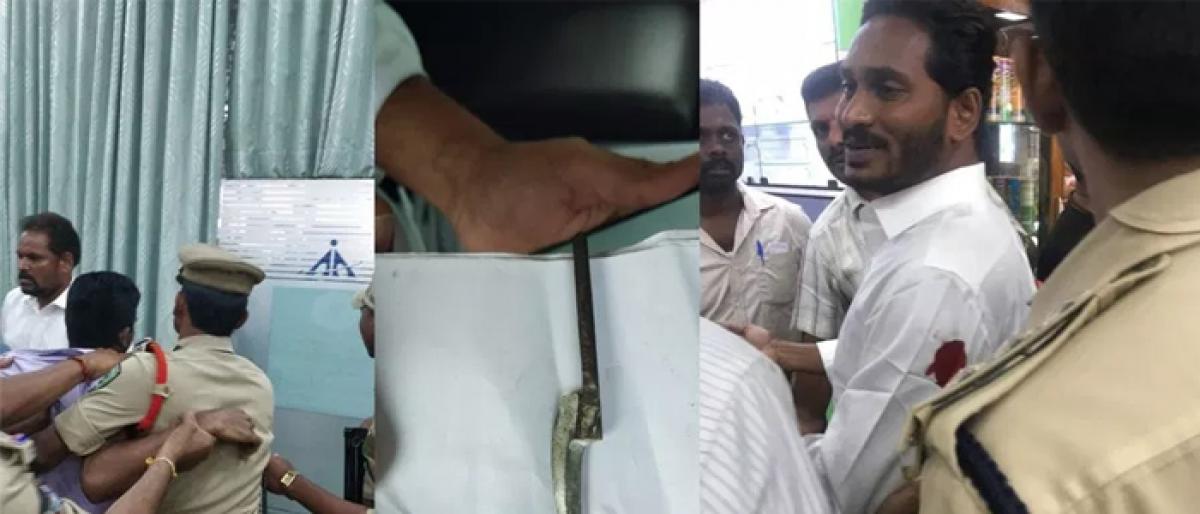 Highlights
In view of the attack on YSRCP President and the leader of Opposition in AP YS Jagan Mohan Reddy in Vizag Airport on Thursday Immediately after escaping from the attack , Jagan Mohan Reddy reached to Hyderabad
In view of the attack on YSRCP President and the leader of Opposition in AP YS Jagan Mohan Reddy in Vizag Airport on Thursday. Immediately after escaping from the attack , Jagan Mohan Reddy reached to Hyderabad.
While keeping his arrival to Shamshabad Airport, the Airport authorities and the Telangana police made tight security arrangements at Airport. After hearing about the attack news on Y S Jagan, YSRCP party workers and Jagan sympathisers reaching to the Airport in large numbers.
At the same time, security is beefed up at Jagan's house at Lotus pond as the YSRCP workers and well wisher's of Jagan are reaching in large numbers and gathering at lotus pond in JubileeHills.