Congress agreement on 40 Lok Sabha seats in Maharashtra, says NCP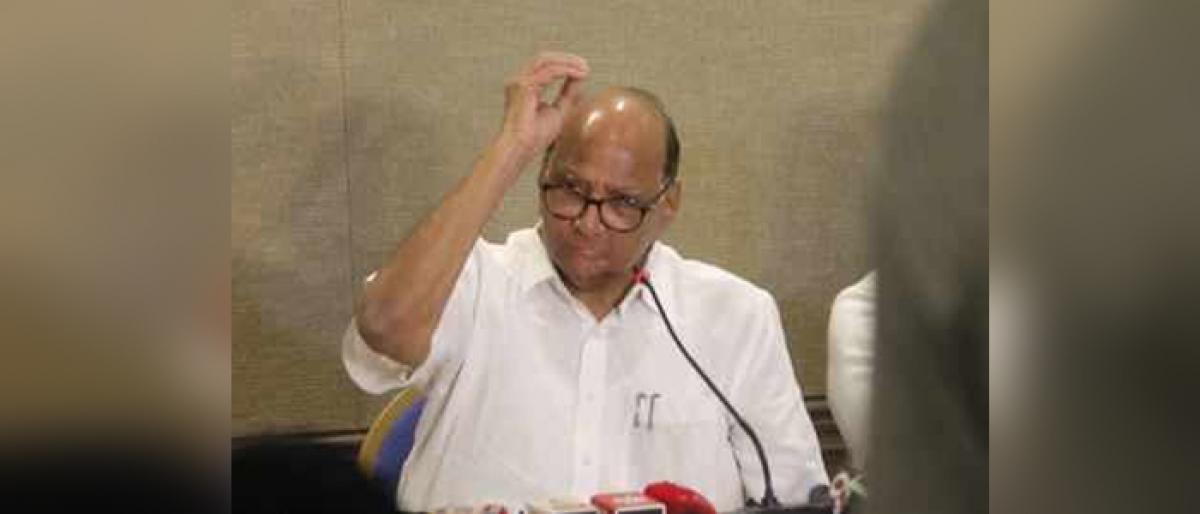 Highlights
signalling at a change of guard at the Centre in 2019, Nationalist Congress Party NCP chief Sharad Pawar has said that a coalition of regional parties would come into existence as an different to BJPOn who would lead the alliance, he reiterated that it would be taken after the Lok Sabha electionsDuring his visit to Aurangabad on Thursday, Pawar also said that he has already suggested a formu

AURANGABAD: signalling at a change of guard at the Centre in 2019, Nationalist Congress Party (NCP) chief Sharad Pawar has said that a coalition of regional parties "would come into existence" as an different to BJP.On who would lead the alliance, he reiterated that it would be taken after the Lok Sabha elections.During his visit to Aurangabad on Thursday, Pawar also said that he has already suggested a formula to all the opposition parties to tread simultaneously and consider the regional strength and might of each other.
"For instance, DMK should lead in Tamil Nadu, Congress in Karnataka and Gujarat, while Samajwadi Party (SP) and Bahujan Samaj Party (BSP) in UP," he added.Pawar announced that his party has reached at an agreement with Congress on 40 Lok Sabha seats in Maharashtra, while talks for the remaining eight are under way. The fate of the remaining seats, including Aurangabad and Pune, will be decided soon, he said during his visit to Aurangabad on Thursday. "The party's local functionaries are seeking tickets in Aurangabad and Pune while citing poor performance of Congress in these constituencies," he said.
The NCP chief said if local satraps fail to lead a consensus, he and Congress president Rahul Gandhi would step in to solve out the issue of two-three seats.While speaking with reporters in the presence of MLC Satish Chavan, an officials for the Aurangabad Lok Sabha seat, Pawar said some party workers have been pushing him to stake claim to the seats earlier contested by Congress."I told them we already have three seats to contest in Pune area, but they pointed out that Congress' presence has dropped considerably in the civic body and other spheres. However, things like these would not be a deterrent in the alliance with Congress."