Three accused including Maruthi Rao detained under PD act in Pranay Murder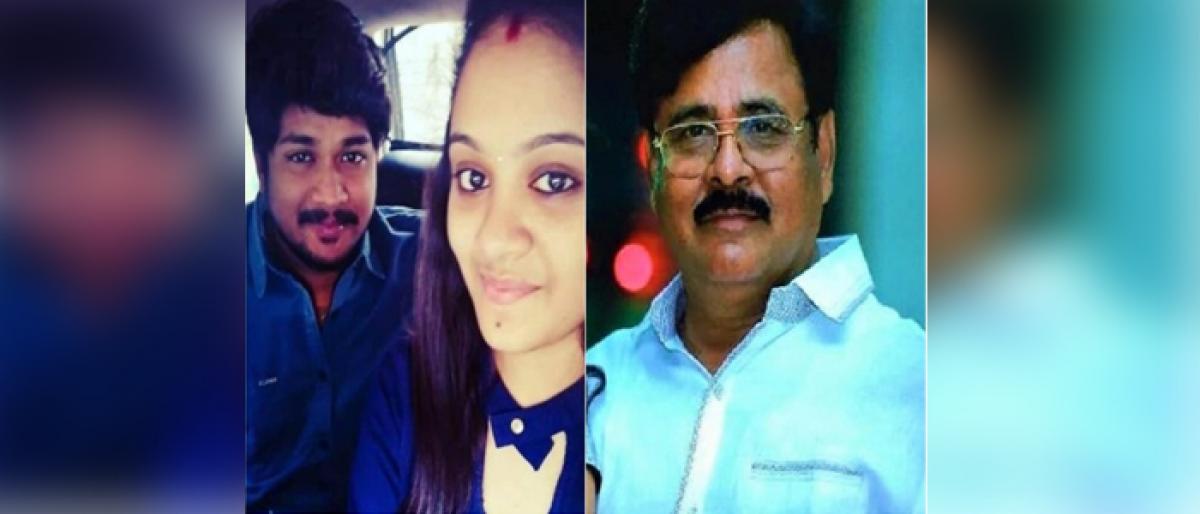 Highlights
Thirunagari Maruthi Rao, his brother Shravan Kumar and a local Congress leader Abdul Kareem were detained under Preventive Detention PD act in which the accused will not be granted bail for an year and is sent to jail
Thirunagari Maruthi Rao, his brother Shravan Kumar and a local Congress leader Abdul Kareem were detained under Preventive Detention (PD) act in which the accused will not be granted bail for an year and is sent to jail.
According to Nalgonda Superintendent of Police AV Ranganath, the troika has been sent to Warangal Central Jail. In the last week, a Nalgonda special court has denied bail for the accused after Amruthavarshini pleaded to reject the bail fearing of death threat from his father.
Pranay was hacked to death on September 14 in front of his pregnant wife Amruthavarshini near a hospital in Miryalaguda. The police arrested Amrutha's father Maruthi Rao, uncle Shravan Kumar, Congress leader Abdul Karim, Asgar Ali, Mohammed Bari, Shiva, Subhash Sharma.