A poor woman will decide country's politics: Chinta Mohan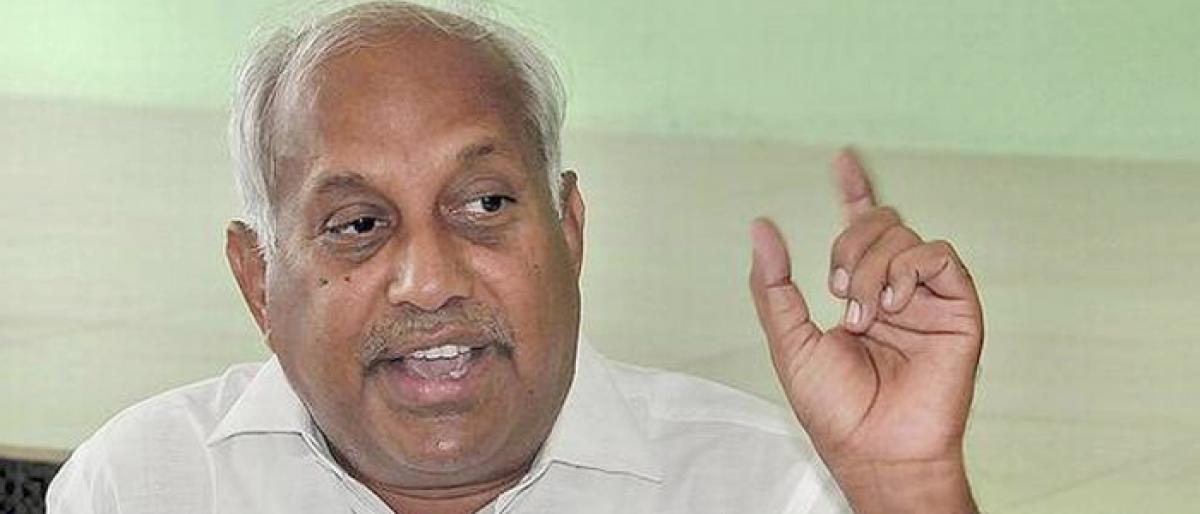 Highlights
Former MP Chinta Mohan said that the political future of this country lies in the hands of a poor woman referring to Mayawati though he did not name her
Tirupati: Former MP Chinta Mohan said that the political future of this country lies in the hands of a poor woman referring to Mayawati though he did not name her.
She is going to decide the country's politics in 2019 elections and if she joins hands with Congress they can sweep polls.
In the same breath, the country's economic future is not in the hands of Prime Minister Modi but in NRI's hands and it is on the verge of collapse.
In the next few days the prices of essential commodities are going to increase steeply.