Justice Subhash Reddy from Telangana takes oath as SC Judge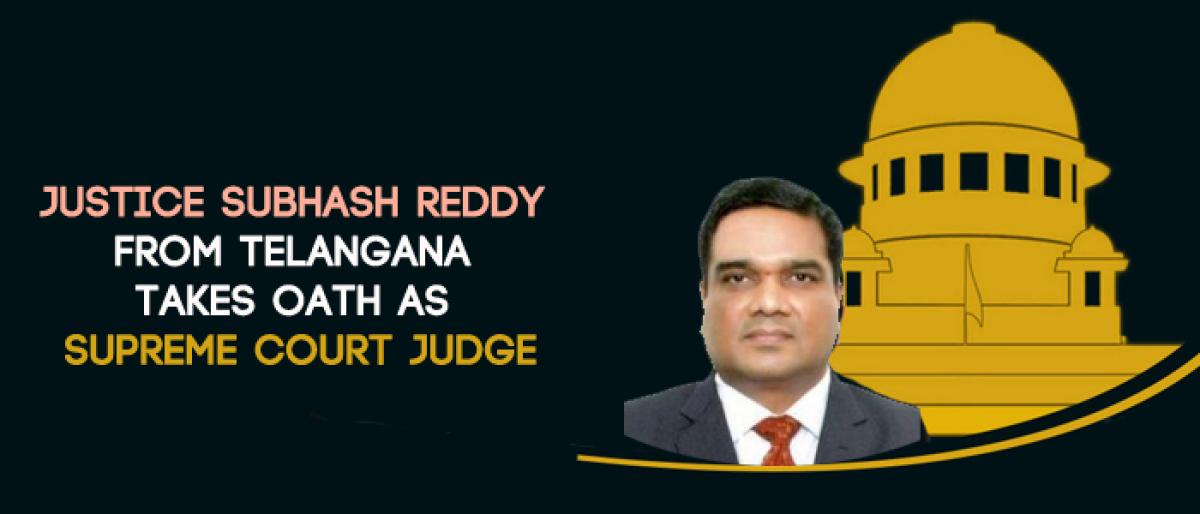 Highlights
Adding another feather in the cap of Telangana, Chief Justice Ramayyagiri Subhash Reddy hailing from Medak district took oath as a supreme court judge today Reddy who served as chief justice of Gujarat High Court has been elevated as SC judge
Adding another feather in the cap of Telangana, Chief Justice Ramayyagiri Subhash Reddy hailing from Medak district took oath as a supreme court judge today. Reddy who served as chief justice of Gujarat High Court has been elevated as SC judge.
Justice Subhash Reddy along with three other chief justices Hemant Gupta of Madhya Pradesh HC, MR Shah of Patna HC and Ajay Rastogi of Tripura HC were appointed as SC judges.
Born in an agricultural family in Kamaram village of Chinna Shankarampet Mandal of Medak district, Justice Subhash Reddy is considered as the first Supreme Court judge from Telangana after the state bifurcation.
Justice Reddy completed his law from Osmania University.