Timings restricted on usage of firecrackers for Diwali in Hyderabad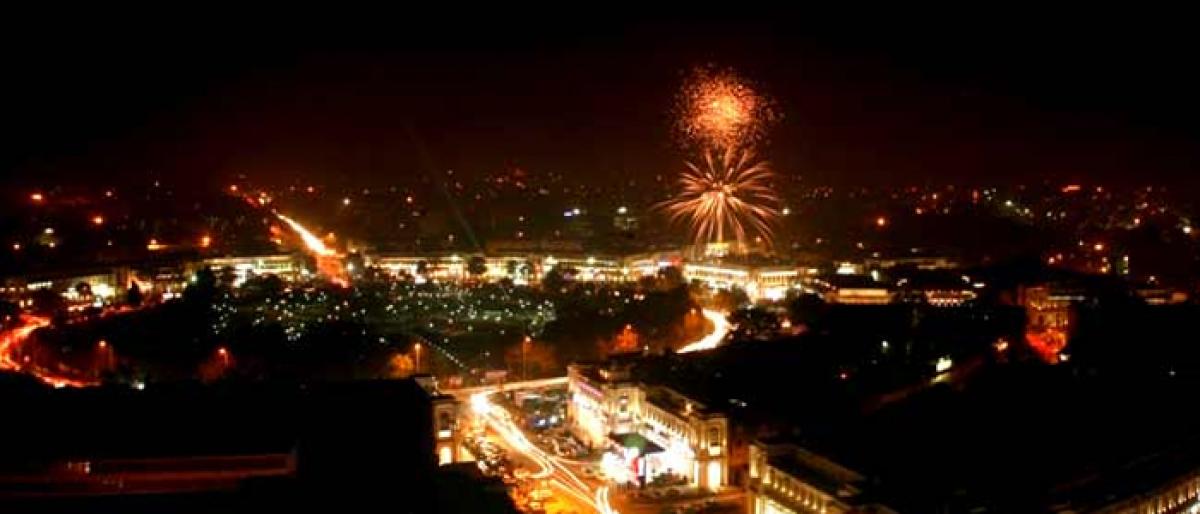 Highlights
The Hyderabad police have restricted the timings on the usage of firecrackers for Diwali celebrations from 8 pm to 10 pm in Greater Hyderabad Municipal Corporation GHMC limits
The Hyderabad police have restricted the timings on the usage of firecrackers for Diwali celebrations from 8 pm to 10 pm in Greater Hyderabad Municipal Corporation (GHMC) limits.
Notices were issued to all the police working under Hyderabad, Cyberabad and Rachakonda police station limits. "If anyone found to be using crackers beyond the restricted time, they will be booked under Hyderabad city police act," the notice stated.
However, the fire department said that the process of burning crackers within two hours may cause fire accidents. Meanwhile, the police said that they have issued the notices with respect to the rules imposed by Supreme Court.