Woman beggar caught with Rs 2 lakh cash in Hyderabad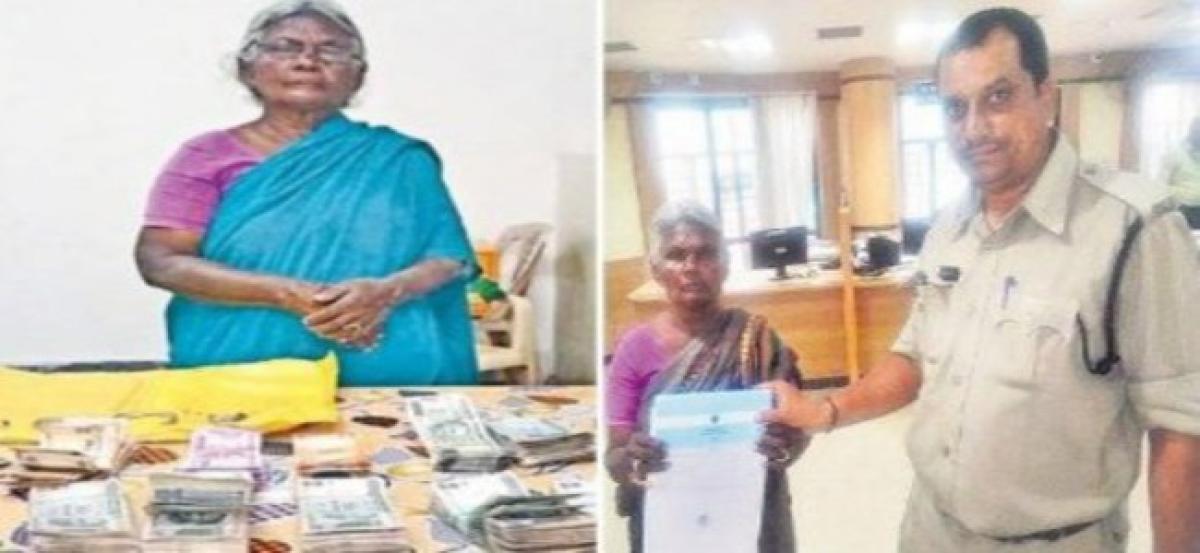 Highlights
The GHMC staff and police who found the old woman begging at Musarambagh TV tower has sent her to a rehabilitation centre at Charlapalli jail where the police shocked to see Rs 2,34,320 cash in her bag
The GHMC staff and police who found the old woman begging at Musarambagh TV tower has sent her to a rehabilitation centre at Charlapalli jail where the police shocked to see Rs 2,34,320 cash in her bag.
Pentamma who lost her husband had stayed with his two sons in Miryalaguda in Nalgonda. By selling her land of 60 yards, Pentamma got Rs 2 lakh cash of which she gave one lakh to her family. Pentamma came out of the home when one of her sons died and other went missing.
She came to Hyderabad in 2011 and began begging at Musarambagh TV tower.
After noticing the cash with her, the police made her open an SBI bank account and deposited the cash in it.