CITY Goes GREEN This Diwali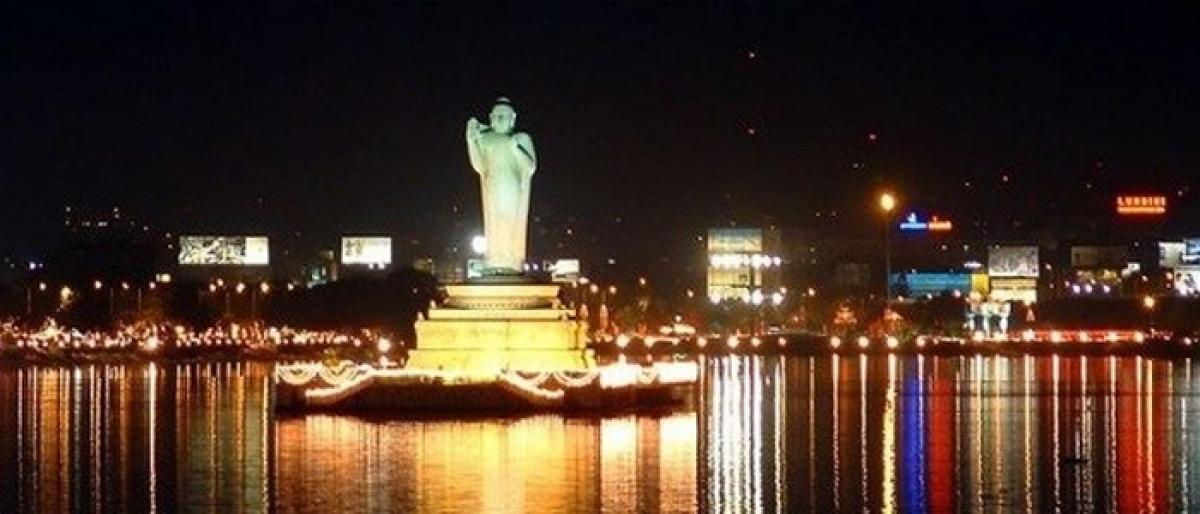 Highlights
To protect the city environment from the ill effects of cracker smoke markets like NTR gardens, Sanathnagar, and Jaya Gardens in Somajiguda have drastically reduced their stock this year
Hyderabad: To protect the city environment from the ill effects of cracker smoke markets like NTR gardens, Sanathnagar, and Jaya Gardens in Somajiguda have drastically reduced their stock this year.
Fearing drop in sales ahead of Diwali this year with campaigns to control Noise and Air pollution instructions from the city police to implement a time bracket to burst crackers and plummeting of orders from many households who now want to celebrate GREEN DIWALI.
No more bulk buying of cracker trend appears to be impressing the crowd this season. Fire cracker traders, say that orders they used to receive at least a week before the festival have reduced considerably compared to last year.
They said that every year their sale use to start at least one week prior to the festival but this time they hardly had any customers visiting their stalls to buy crackers.
Campaigning for pollution once a year is not going to solve the problem. We need to plant more number of trees and look for long term goals.
Telangana citizen prefer to celebrate a pollution free Diwali for safer tomorrow. Every wishes to buy a lot of crackers for their children and burst them as they did in their childhood, but increasing pollution levels in the city is scary. They think that this situation should not go out of hand.