Thieves robbed a businessman house at Mailardevpally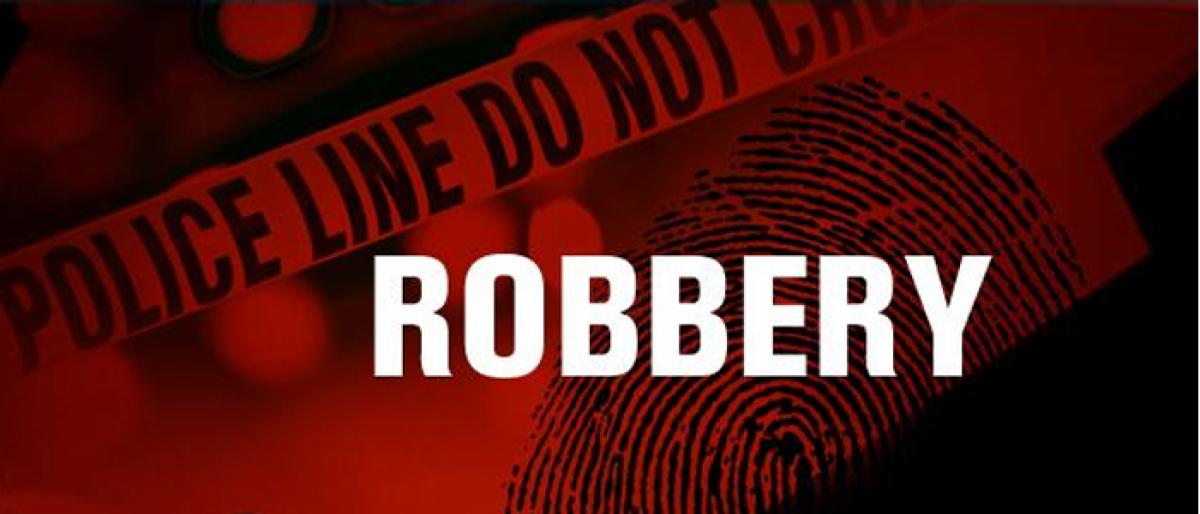 Highlights
Thieves gang robbed a businessman house in Mailardevpally police station limits on Monday late night hours According to police,Nayeemuddin who lives in Subhan nagar along with family went to a function
Thieves gang robbed a businessman house in Mailardevpally police station limits on Monday late night hours. According to police,Nayeemuddin who lives in Subhan nagar along with family went to a function.
When he reached his house in late hours he found that a three member thieves gang looting the valuables in the house.
Immediately he ran towards them to caught them. By looking at Nayeemuddin the thieves jumped the wall and absconded.
Owner complained to the police and stated that thieves robbed 50 tulas gold with cash. Mailardevpally police are investigating the case.