A Manipur student dies in Bengaluru, as manja slices his face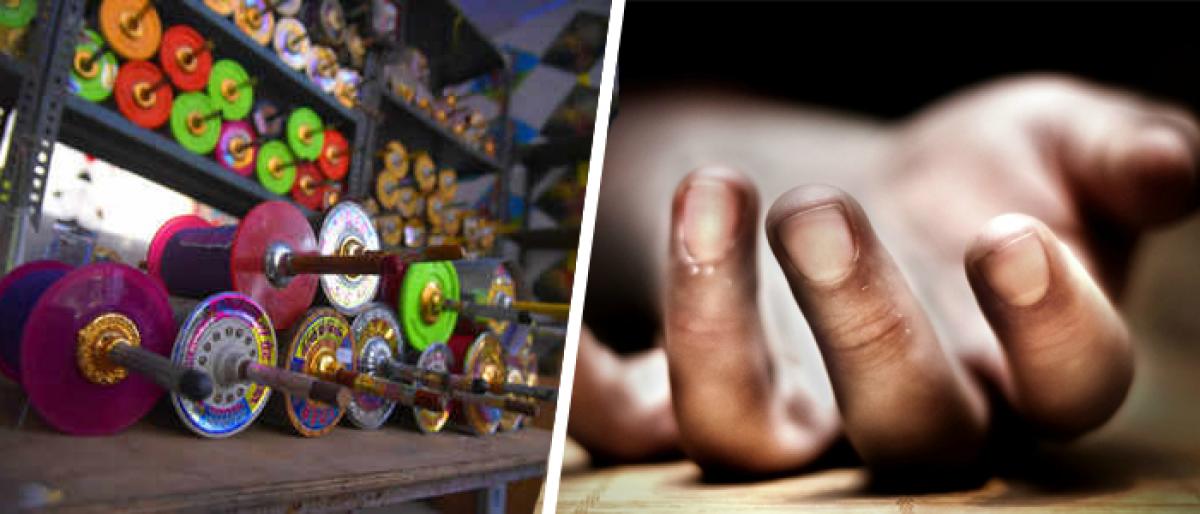 Highlights
On Thursday in a Bengaluru hospital a 23yearold Deepak Singh Thokchom died, three weeks after a kite thread had sliced his face The glasscoated manja thread cut his nose, left ear and left eye, down to the eyeball socket Though Deepak survived the repeated surgeries but died due to brain related complications which arose from the deep cut
BELAGAVI: On Thursday in a Bengaluru hospital a 23-year-old Deepak Singh Thokchom died, three weeks after a kite thread had sliced his face. The glass-coated manja thread cut his nose, left ear and left eye, down to the eyeball socket. Though Deepak survived the repeated surgeries but died due to brain-related complications which arose from the deep cut.
On October 21, Deepak was heading towards the city from Kakati village on his motorcycle, when the manja string of a kite which was being flown by the youths on the road cut his face.
Deepak, from Imphal in Manipur, who is a final-year student of Bharatesh Homeopathic Medical College (BHMC) in Belagavi. Sources said that, he was wearing a half helmet, so majority of his face was left unprotected.
Dr Shrikant B Konkani, the principal of BHMC, said that the cut was so deep that his nose, left ear and left eye were "chopped". He was operated on locally but three days later, his side-eye vision began to get impaired. He was then shifted to Bangalore for treatment, where more surgeries had been carried out.
"I spoke with him last week and he was fine. His condition was improving. But suddenly, three days ago, head-related complications developed as it was a massive cut, which directly connects to the brain. He died at 4.45pm," Konkani told a source.
The body has been flown to Imphal.
Despite the strict warnings given by the police, manja continues to be used by kite flyers in public spaces, especially in Belagavi. The powdered glass coating the cotton thread often injure birds, pedestrians and bikers who ride into it unknowingly. While most of victims are left with severe injuries, Deepak ended up losing his life.
City police commissioner DC Rajappa has issued a release banning the use of manja in city limits, saying parents would be booked if kids were found using the thread.