D Srinivas meets Sonia Gandhi, discusses political developments in Telangana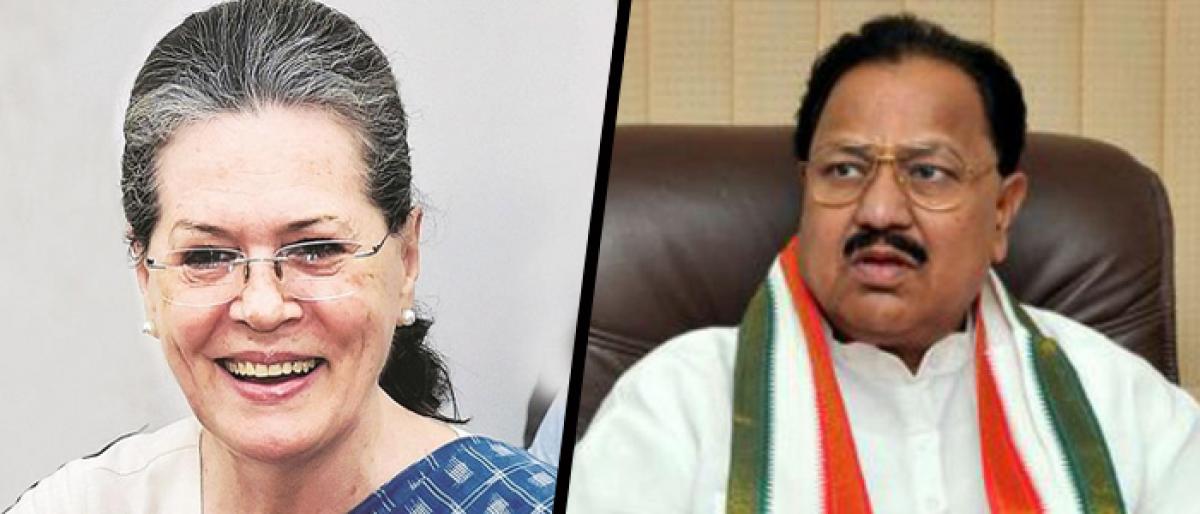 Highlights
Member of Rajyasabha from TRS party, D Srinivas met UPA chairperson Sonia Gandhi in New Delhi today and discussed the political developments in Telangana
Member of Rajyasabha from TRS party, D Srinivas met UPA chairperson Sonia Gandhi in New Delhi today and discussed the political developments in Telangana.
D Srinivas has been staying away from the party programmes and campaign after Nizamabad MP Kavitha and other MLAs wrote to the TRS party supremo KCR for involving in anti-party activities.
Earlier, rumours triggered over D Srinivas joining Congress party. However, he refuted them and said that meeting other party leaders does not mean joining hands with them.
He also said that he had met many leaders earlier and will meet them in future too.