KCR, Jagan and Pawan Colluded : Chandrababu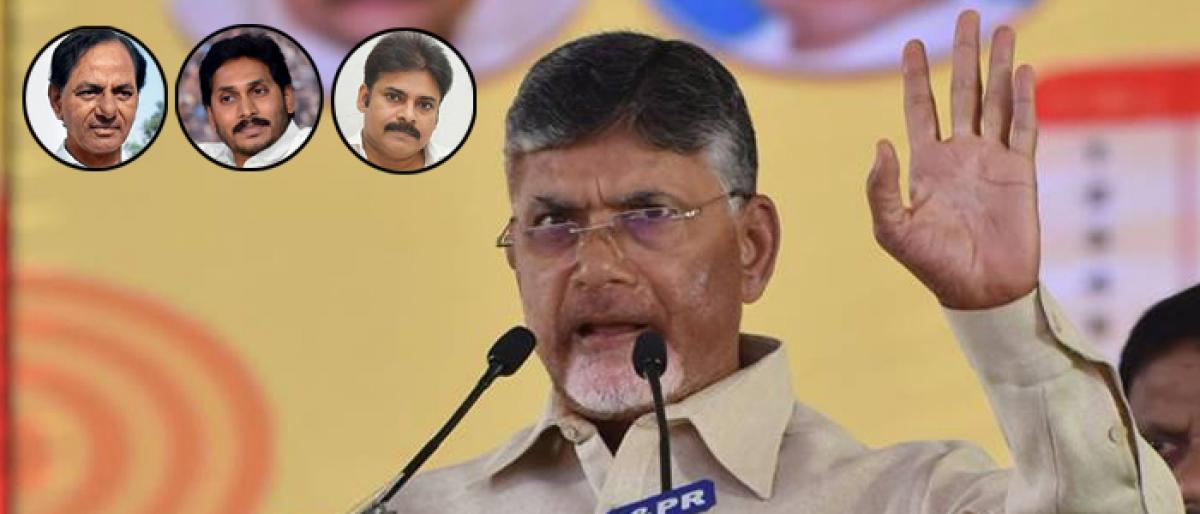 Highlights
Andhra Pradesh Chief Minister N Chandrababu Naidu alleged that Telangana Chief Minister K Chandrasekhar Rao, YSR Congress Party President YS JaganMohan Reddy and Jana Sena leader Pawan Kalyan colluded and conspired against him
Andhra Pradesh Chief Minister N Chandrababu Naidu alleged that Telangana Chief Minister K Chandrasekhar Rao, YSR Congress Party President YS Jagan Mohan Reddy and Jana Sena leader Pawan Kalyan colluded and conspired against him.
He took strong exception to the allegations made against him in connection with the attack on Jagan by the YSR Congress leaders. Jagan and his mother are trying to derive political mileage in the attack case.
The TDP Chief said that the central investigating agency CBI was dystebilised in the BJP led NDA government at the centre. He claimed state owned ACB is functioning effectively. The centre also conspired to weaken RBI, CAG and Income Tax departments. He asserted the protection of constitutinal bodies .