Uttarakhand: Polls begin for urban 84 urban local bodies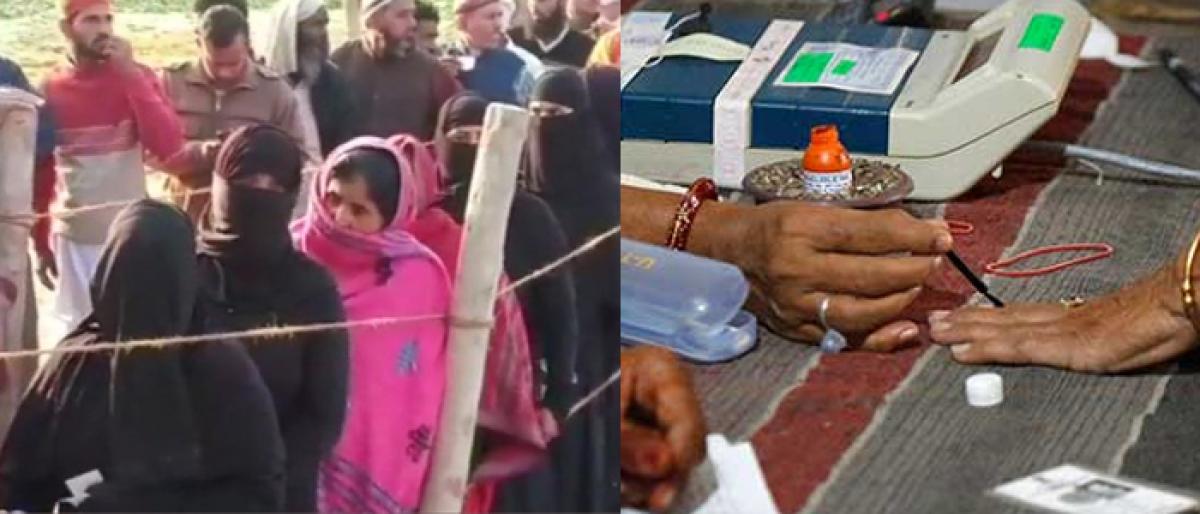 Highlights
Polling has begun in Uttarakhand for the 84 urban local bodies across the state
Dehradun: Polling has begun in Uttarakhand for the 84 urban local bodies across the state.
A total of 23.53 lakh voters consisting of 12.20 lakh male and 11.33 lakh female will seal the fate of 4,978 candidates contesting in the polls across the state.
The voting, which started at 8 am, will end at 5 pm.
Polling is currently being held in 1064 wards for the mayoral seats across the Himalayan state. For the first time, Rishikesh and Kotdwar would be witnessing mayoral polls.
Uttarakhand will witness polling at 2,665 booths spread across 1,258 polling centres.
In the state, 1258 centres, 2265 polling stations, 107 zones, and 282 sectors have been created for voting. Besides this, 52 Strong Rooms have also been made where ballot boxes will be kept under tight security.
In the wake of elections, security has been heightened across the state. Around 10,000 police personnel, 4,000 home guards, 2,000 PRD jawans and 25 companies of Provincial Armed Constabulary (PAC) have been deployed in cities and towns.
This election could be seen as a fight for dominance between the ruling Bharatiya Janata Party (BJP) and the opposition Congress in the hilly state.