KCR to address public meetings in Khammam, Jangaon today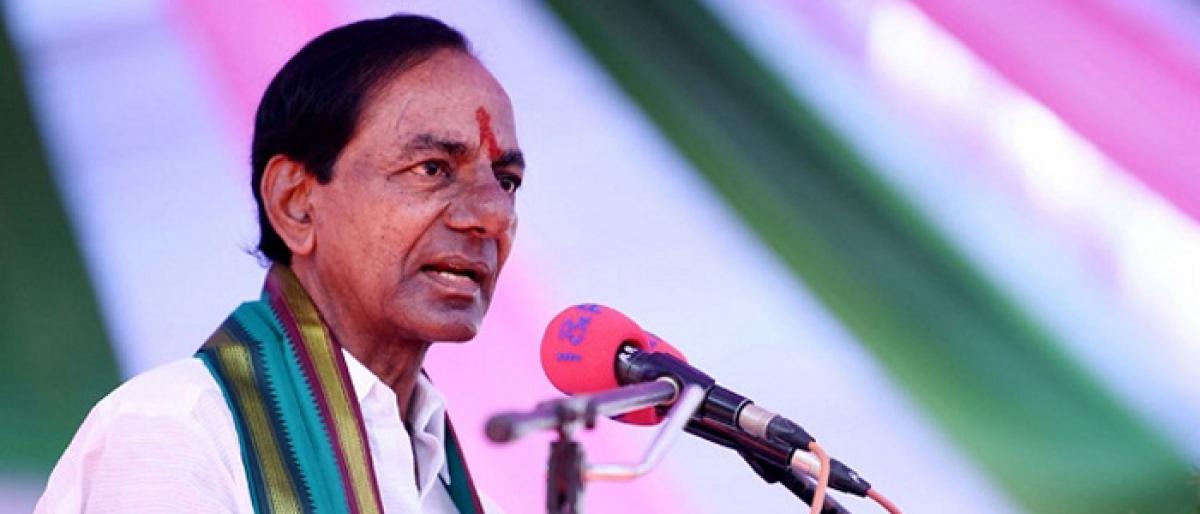 Highlights
Caretaker chief minister K Chandrasekhar Rao will address two public meetings today at Khammam and Jangaon
Caretaker chief minister K Chandrasekhar Rao will address two public meetings today at Khammam and Jangaon.
The meeting in Khammam will begin at 2.30 pm in Government college while the meeting in Palakurthy of Janagaon at 3.30 pm. It is learned that the CM will organise meetings in 22 constituencies in six days.
Minister Thummala Nageshwara Rao and MLA Puvvada Ajay have been entrusted with the task of overseeing the meeting arrangements in Khamma.