Traffic snarls at toll plazas ahead of Sankranti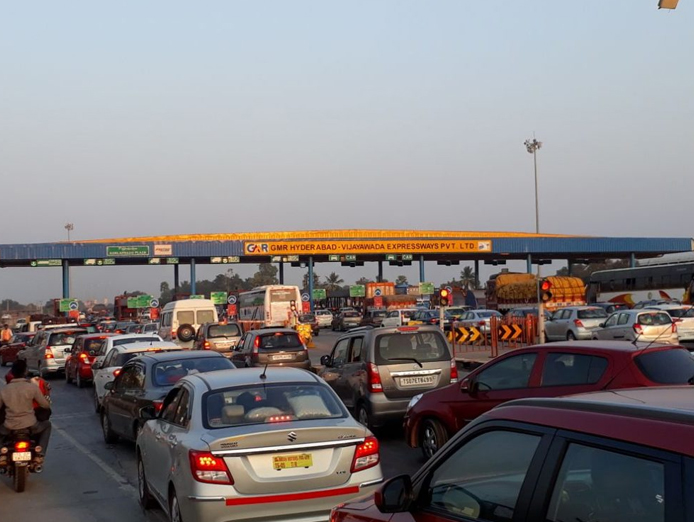 Highlights
A 6km long traffic jam has been witnessed at Panthangi toll plaza on National Highway 65 ahead of the Sankranti festival on Saturday morning While the Gudur toll plaza on HyderabadWarangal highway at YadadriBhongir district was also seen with vehicles piling up from Friday night
A 6-km long traffic jam has been witnessed at Panthangi toll plaza on National Highway 65 ahead of the Sankranti festival on Saturday morning. While the Gudur toll plaza on Hyderabad-Warangal highway at Yadadri-Bhongir district was also seen with vehicles piling up from Friday night.
Heavy rush at the toll plazas was constant from Friday midnight to Saturday till 9 am. The traffic also seemed to have come to a halt with a thick smog that led to the slow movement of the vehicles.
Speculating more rush on Saturday night, the officials decided to open more gates at the toll plaza on Hyderabad-Vijayawada highway.