TRS wants Centre to speed up road network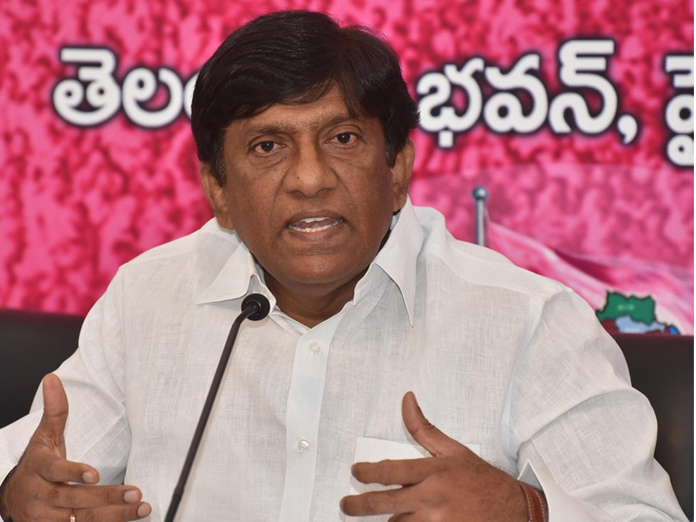 Highlights
TRS MP B Vinod Kumar on Tuesday demanded the Centre to speed up the laying of roads sanctioned in TelanganaAddressing a press conference here at Telangana Bhavan, Vinod said that Union Minister Nitin Gadkari had announced new national highways for Andhra Pradesh but no new roads for Telangana We dont have objection for announcement of roads for Andhra Pradesh but the Centre should provide road
Hyderabad : TRS MP B Vinod Kumar on Tuesday demanded the Centre to speed up the laying of roads sanctioned in Telangana.Addressing a press conference here at Telangana Bhavan, Vinod said that Union Minister Nitin Gadkari had announced new national highways for Andhra Pradesh but no new roads for Telangana. "We don't have objection for announcement of roads for Andhra Pradesh but the Centre should provide roads as promised in Bifurcation Act," said Vinod adding the roads would lead to eradicating poverty in Telangana.
The TRS MP said that the Government should start the works before the budget session of Parliament starts and if there is no response from the government then the party would register protest in Parliament.
The TRS leader said that the Centre needs to increase roads in Telangana as per the AP Reorganisation Act. Telangana was given 1380 km as national highways, he said alleging that these were not even the average of national highways.