Alert in Pathankot after taxi goes missing in HP, driver found dead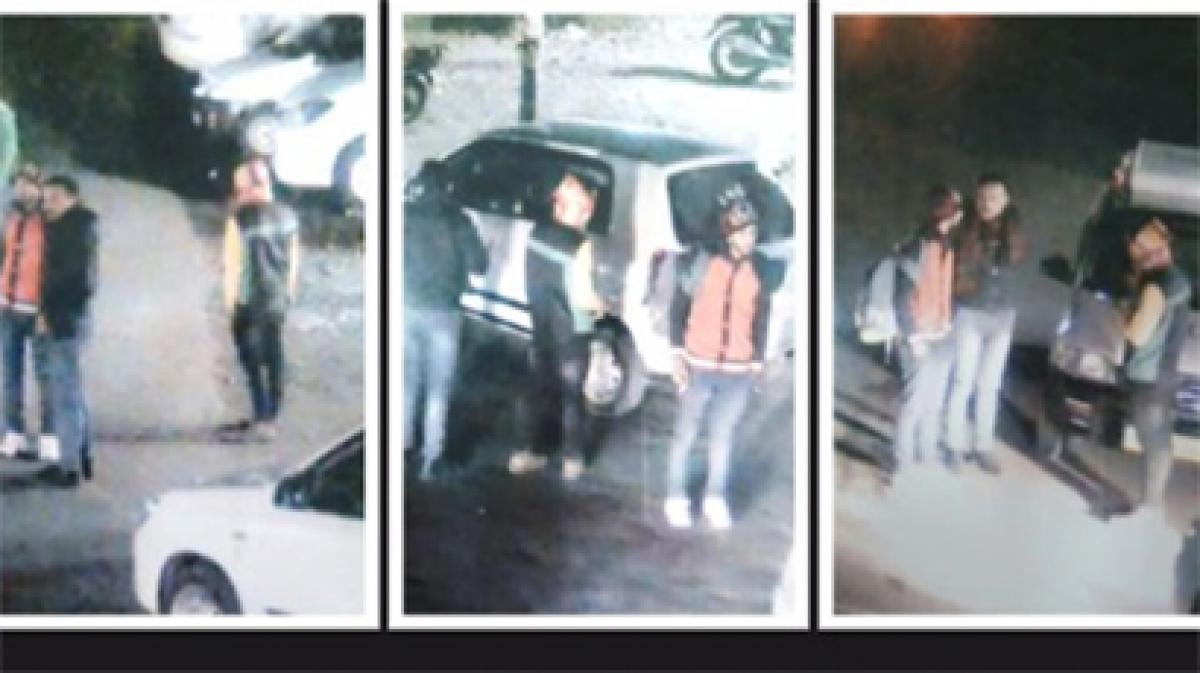 Highlights
The Delhi and Punjab Police on Friday issued an alert for a white colour Alto taxi, which reportedly was hired from Pathankot by three unknown people earlier this week.
The Delhi and Punjab Police on Friday issued an alert for a white colour Alto taxi, which reportedly was hired from Pathankot by three unknown people earlier this week.
"We have sounded an alert in our area (Pathankot). We are taking this matter very seriously and we are making efforts to locate the missing taxi," Senior Superintendent of Police, Pathnakot, R K Bakshi said today
The taxi driver, identified as Vijay Kumar, a resident of Gaggal village in Kangra district, was found dead on Wednesday at the Kalta bridge in Kangra and his taxi missing, police said.
However, the SSP said the white-colour Alto taxi with registration number HP 01D 2440 was not hired from Pathankot. "Neither the taxi was hired from Pathankot nor the incident (recovery of body) has happened here (Pathankot)," he said.
Noting that he had got the matter inquired, Bakshi said on Wednesday that the body of the driver was recovered from the subdivision Jawali in HP which is about 40-50 kms from Pathankot, thus refuting the earlier information sounded out by the police.
The Delhi police have sounded out high alert in the city.
"A white colour Alto taxi no. HP 01D 2440 was hired from Pathankot by three unknown people. The driver of the taxi, Vijay Kumar from Gaggal, Kangra was found dead on 20 Jan 2016 at the Kalta Bridge, Dist. Kangra. The Alto car is missing. Search operations are on. Stay Alert!" the pinned tweet on Delhi Police's official handle read.
Asked on the threat perception, Delhi police Commissioner B S Bassi urged people in the city to remain alert without disclosing any further details citing security concerns.
Delhi Police has approached media houses in helping it find the car and spread the alert message through retweets.
Terrorists had struck at the Indian Air Force base in Pathankot on the intervening night of January 1 and 2 in which seven security personnel were killed in the encounter that lasted for three days.
In a nationwide swoop, NIA alongwith state police forces and central security agencies claimed to have averted a major attack with the arrest of 13 'sympathisers' of banned ISIS terror group including their self-styled chief "Ameer".
The raids were carried out simultaneously in four states of Karnataka, Hyderabad, Maharashtra and Uttar Pradesh where 13 people had formed 'Janood-ul-Khalifa-e-Hind', a terror group which had almost similar ideologies that of ISIS.
Mumbai resident Munabeer Mushtaq had allegedly designated himself as 'Ameer' of the organisation, which was tasked to carry out blasts at various installations in the country besides attacking some foreigners, Home Ministry sources said.
The raids were conducted in collaboration with police forces in all the states.
All the arrested accused were being brought to the national capital for detailed interrogation as preliminary enquiry indicated that there was a proper structure of the terror outfit.
The NIA and central agency sleuths also recovered 42 mobile phones including eight from Ameer of the newly formed terror group, which had allegedly received hawala money from overseas, the sources said.
The sleuths recovered explosive material, detonators, wires, batteries and hydrogen peroxide besides 'Jehadi literature', they said.
On Wednesday, four men were arrested from Uttarakhand for alleged links to the ISIS. They had been under surveillance for visiting ISIS propagandist sites.
Yesterday, a threat letter warning against French President Francois Hollande's visit was delivered to the French consulate in Bengaluru. The letter was reportedly mailed from Chennai.
India has been put on high alert and an additional 10,000 paramilitary personnel have been deployed in Delhi to ensure greater security cover ahead of the Republic Day celebrations where Hollande will be the chief guest.