Join hands to end terror: Modi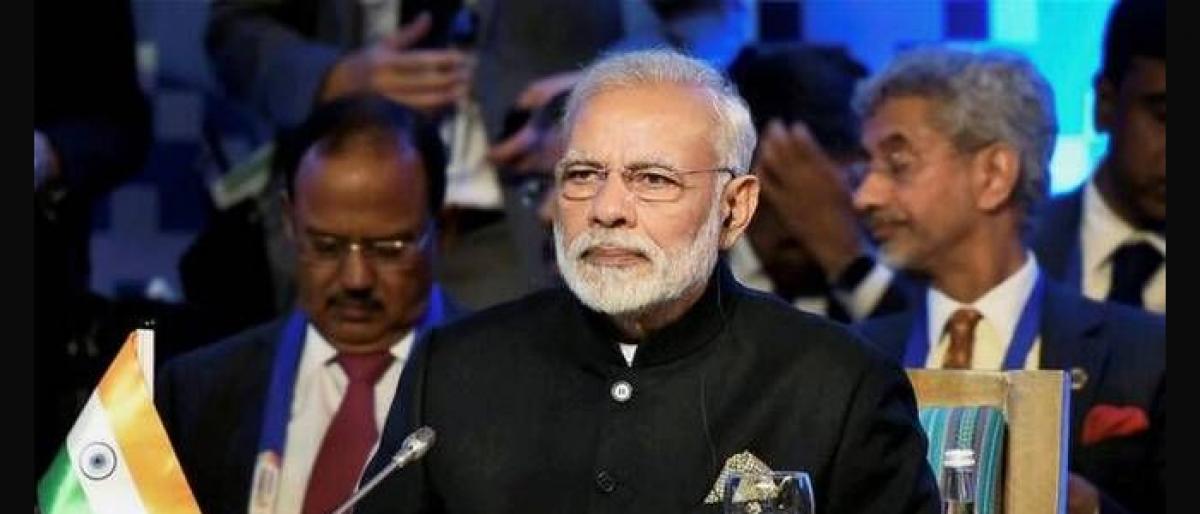 Highlights
Prime Minister Narendra Modi on Tuesday called for 'intensified cooperation' with the member-states of the Association of Southeast Asian Nations (ASEAN) to address the problem of terrorism. Making this statement during his opening remarks at the 15th ASEAN-India Summit, Modi said: "We have, individually, in our own countries, tried very hard to fight terrorism and violent extremism. It is time th
ADVERTISEMENT
Manila: Prime Minister Narendra Modi on Tuesday called for 'intensified cooperation' with the member-states of the Association of Southeast Asian Nations (ASEAN) to address the problem of terrorism. Making this statement during his opening remarks at the 15th ASEAN-India Summit, Modi said: "We have, individually, in our own countries, tried very hard to fight terrorism and violent extremism. It is time that we jointly address this challenge by intensifying cooperation in this crucial area and find a joint solution."
Fifty years of ASEAN was an occasion of pride, joy and a time for its members to think about what they could achieve more, he noted. "Our ties with ASEAN are old and we want to further strengthen cooperation,'' Modi said, adding that 125 crore Indians were waiting to welcome the ASEAN leaders as chief guests of the 2018 Republic Day.
"India's Act East policy is shaped around the ASEAN and ASEAN centrality in the regional security architecture of the Indo-Pacific region is evident," the Prime Minister said."Our wide-ranged agenda of cooperation under the third ASEAN-India plan of action has progressed well, covering the three crucial pillars of political security, economic, and cultural partnership," he added.
Presidnet Rodrigo Duterte, this year's ASEAN chairman, had a bilateral meeting with Modi on Monday night. During the meeting, Duterte expressed the Philippines' eagerness to welcome Indian investors that would provide cheaper medicines to Filipinos.
Thailand, Vietnam, Indonesia, Malaysia, the Philippines, Singapore, Myanmar, Cambodia, Laos and Brunei are the members of Association of Southeast Asian Nations (ASEAN). Modi on Tuesday held a brief interaction with Chinese Premier Li Keqiang on the sidelines of the East Asia summit in Manila. Both had a chit-chat on Sunday also during a gala dinner hosted by the Philippines President Rodrigo Duterte.