Munna Bajrangi death: Akhilesh lashes out at Adityanath government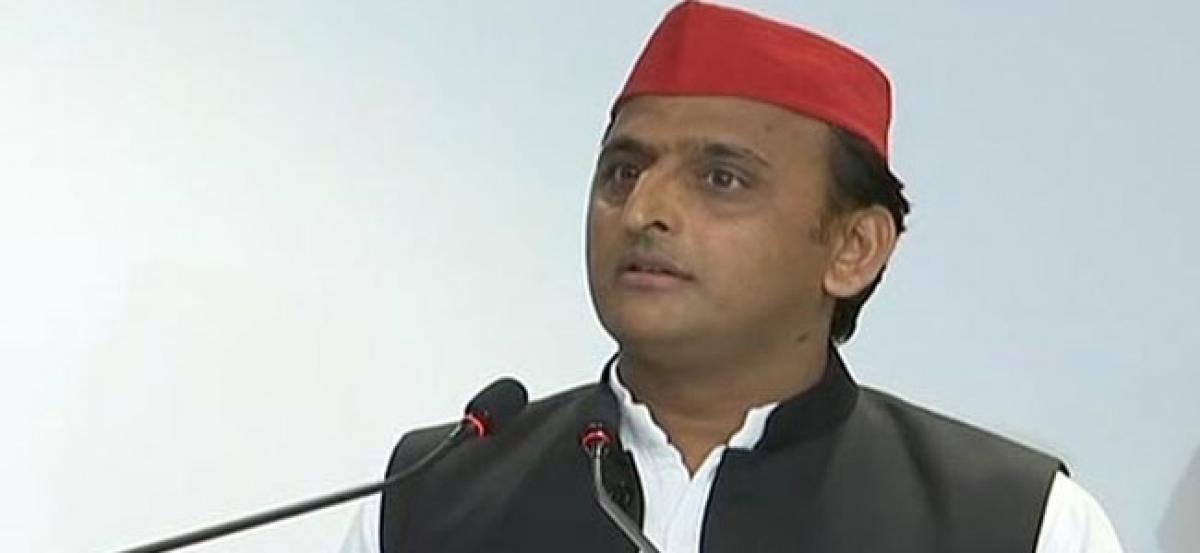 Highlights
A day after gangster Munna Bajrangi was shot dead in a jail in the state, former Uttar Pradesh chief minister Akhilesh Yadav lashed out at the current state government for the lack of law and order
Lucknow (Uttar Pradesh) : A day after gangster Munna Bajrangi was shot dead in a jail in the state, former Uttar Pradesh chief minister Akhilesh Yadav lashed out at the current state government for the lack of law and order.
"In present day Uttar Pradesh, there is no law and order, just an atmosphere of panic. The perpetrators have become so confident that they have murdered someone in prison. These are the government's failures.
The people of the state are very scared; the state has never seen such misrule and chaos before," he tweeted in Hindi.Munna Bajrangi was shot dead inside Baghpat District Jail on Monday, reportedly by one of his fellow inmates.
आज यूपी में न तो क़ानून बचा है न व्यवस्था. हर तरफ़ दहशत का वातावरण है. अपराधियों के हौसले इतने बुलंद हो गए हैं कि वो जेल तक में हत्याएं कर रहे हैं. ये सरकार की विफलता है. प्रदेश की जनता इस भय के माहौल में बहुत डरी-सहमी है. प्रदेश ने ऐसा कुशासन व अराजकता का दौर पहले कभी नहीं देखा.

— Akhilesh Yadav (@yadavakhilesh) July 10, 2018
The jailer, deputy jailer, head warden and warden have been suspended.Bajrangi's advocate Vikas Shrivastava claimed that Uttar Pradesh Chief Minister Yogi Adityanath was made aware of a threat to Bajrangi's life recently.
In addition, Bajrangi's wife, Seema Singh had also alleged that her husband was on the hit list of the state police.