Alert: Fear of Friday the 13th is here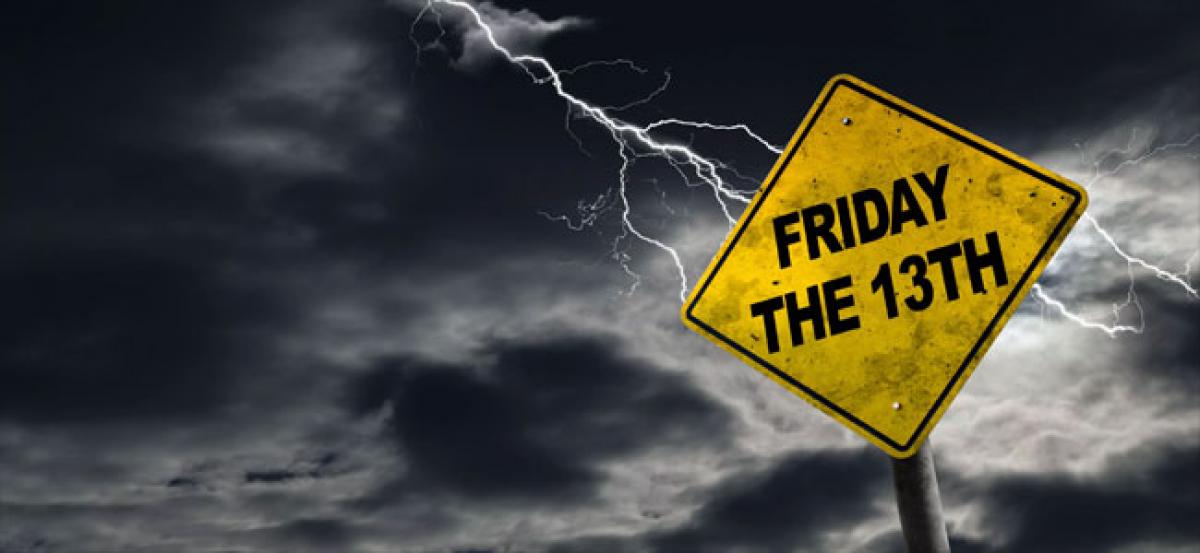 Highlights
Friggatriskaidekaphobia or those with the fear of Friday the 13th Today the 13th of July happens to fall on a Friday According to superstition, Friday the 13th is considered to be unlucky its a date many consider to be the harbinger of bad luck
NEW DELHI: Friggatriskaidekaphobia or those with the fear of Friday the 13th. Today the 13th of July happens to fall on a Friday. According to superstition, Friday the 13th is considered to be unlucky -- it's a date many consider to be the harbinger of bad luck. According to the Judas Theory, the 'unfortunate' number 13 is said to be related to the idea that at the Last Supper, Judas -- the disciple who betrayed Jesus -- was the 13th to sit at the table. Jesus Christ was meanwhile crucified on a Friday.
Many tragic events, have taken place on Friday the 13th -- among them the fall of the Aztec empire, Delhi's Uphaar Cinema fire tragedy in June the year 1997 and the 2017 Paris attacks.A partial solar eclipse occurred this July 13th (Friday). The last Friday the 13th solar eclipse occurred in December 1974. The next Friday the 13th solar eclipse isn't until September 13, 2080. All the solar eclipses on Friday the 13th -- 1974, 2018 and 2080 are partial solar eclipses.
On an average, a Friday the 13th occurs every 212.35 days. The distribution of the 13th day over each Gregorian 400-year cycle (4,800 months) reveals 685 occurrences on a Monday, Tuesday (685), Wednesday (687), Thursday (684), Friday (688), Saturday (684) and Sunday (687). The next Friday the 13th arrives in September 2019.