Somnath Bharti's pet Labrador Don who made headlines for biting his wife, dies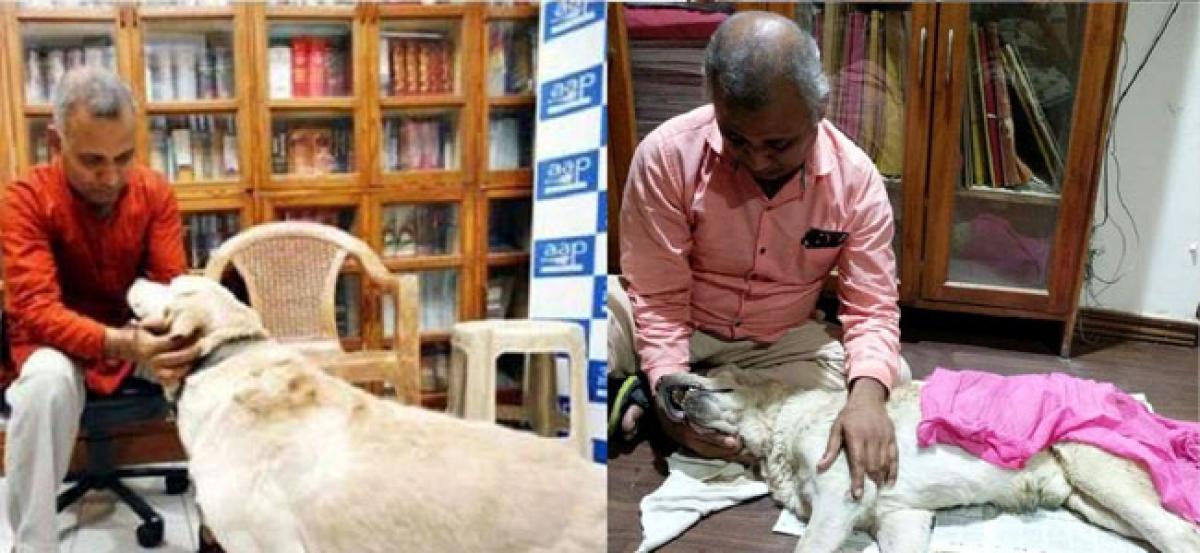 Highlights
AAP MLA Somnath Bhartis pet Labrador Don, who made headlines for reportedly biting the legislators wife in a widely watched marital discord, died last nightThe news was shared by Bharti on Twitter
AAP MLA Somnath Bharti's pet Labrador Don, who made headlines for reportedly biting the legislator's wife in a widely watched marital discord, died last night.The news was shared by Bharti on Twitter.
"Don came to me as 3 weeks puppy in 2003 n left on 16.07.2018 at little after 12 midnight," he said.
The nearly 16-year-old canine died at the AAP leader's residence and was cremated at a pet crematorium in Chhatarpur this morning. Don was in the news in 2015 as Bharti's wife Lipika accused the legislator of torture, including unleashing the Labrador at her.
The police had claimed that Don was crucial to establishing Lipika's charges against the AAP's Malviya Nagar MLA. The dog was taken into custody to ascertain the allegations against Bharti, but was later given a clean chit by a city court.
News channels played footage of Don accompanying his master during his frequent visits to police station in connection with the case.
Even as Bharti spent time behind the bars, the pathetic condition of his pet dog due to a heart ailment was talk of the town.
The AAP leader narrated the last minutes of his pet as he arrived from a trip to Chhattisgarh yesterday.
"DON IS NO MORE!..landed at airport 4m 2 days long Chhattisgarh trip 4 party work, reached home at 12 midnight, straight went to my dog don, he looked at me, wagged tail, passed urine and stool, tightened his body and left us for all time to come...amazing is God's creation! " he tweeted.
The AAP MLA also shared that he was advised mercy killing as Don was not keeping well for sometime, but he instead comforted the animal by personally attending to the dog's daily needs.