Isro lets industry make 27 satellites in their debut contract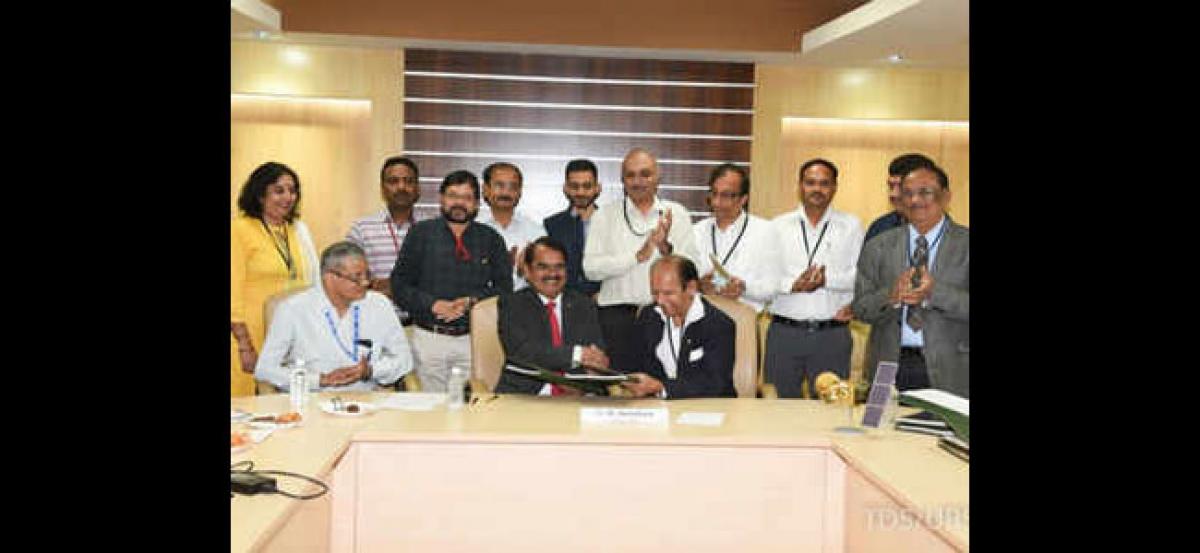 Highlights
Building the road for the next chapter in Indian space programme, the Indian Space Research Organisation ISRO allowed two private industries and a government industries to make 27 satellites in the next three years, showing the industry readiness
BENGALURU: Building the road for the next chapter in Indian space programme, the Indian Space Research Organisation (ISRO) allowed two private industries and a government industries to make 27 satellites in the next three years, showing the industry readiness.
Only IRNSS-1H and IRNSS-1I, in the last year and earlier this year respectively, were assembled by the industry on a select basis. Alpha Design Technologies assembled these satellites.
The new contract will see the Alpha Design consortium which includes six SMEs- Newtech; Aidin; Aniara; DCX; Vinyas and Exseed Space- defence PSU Bharat Electronics Limited(BEL) and TATA advanced systems Limited will make three satellites each per annum for the next three years.
A source said, "The contract is for each of the three to make nine 1.6 tonne to 2-3 tonne satellites, based on requirement, which means they'll make a total of nine every year, and 27 by the end of the three years."
UR Rao Satellite Centre signed the contract on behalf of ISRO in a closed room with no media. But ISRO did not release any official statement on this deal.
"We signed similar agreements as the Tatas and BEL and I hope that creates the ecosystem to allow more industries in the future," said Colonel HS Shankar, CMD, Alpha Design.
In Bengaluru at ISITE, these three firms will be working in a new facility created for private industry.
The contract also has an option of extending it for another two years implying 18 other satellites.