BJP corners Nitish Kumar on the Muzaffarpur shelter rape case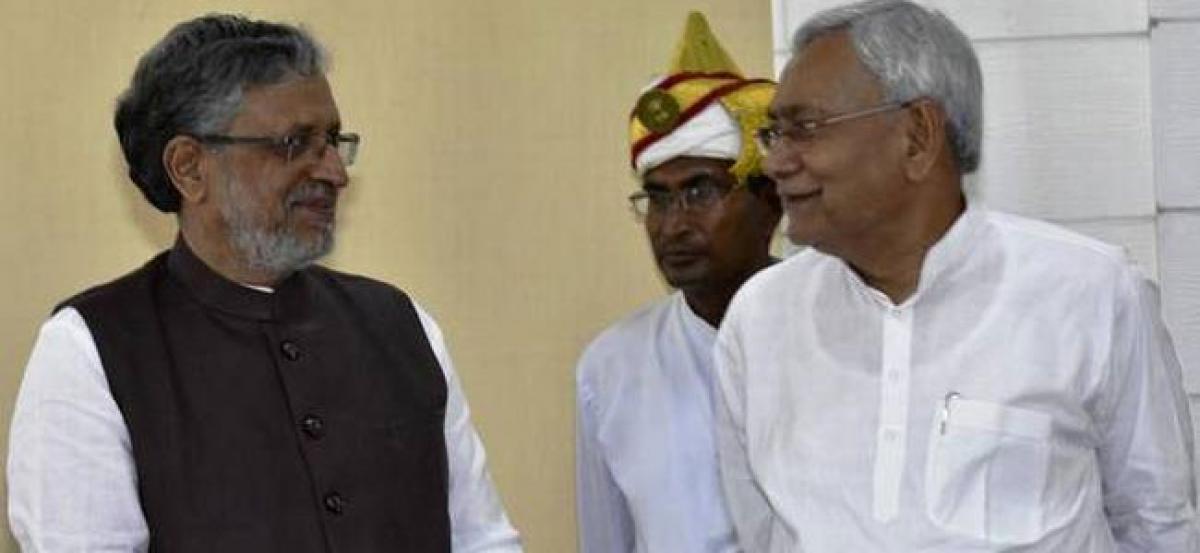 Highlights
In Bihar on the Muzaffarpur shelter rape caseThe Opposition parties might have been unsparing in its criticism of the Nitish Kumarled government, but it was the ruling alliance partner BJP that put Mr Kumar and his government in an embarrassing situation
In Bihar on the Muzaffarpur shelter rape case.The Opposition parties might have been unsparing in its criticism of the Nitish Kumar-led government, but it was the ruling alliance partner BJP that put Mr. Kumar and his government in an embarrassing situation.
In New Delhi if the Rashtriya Janata Dal-led a protest at the issue on Saturday pinched the Chief Minister most, Union Home Minister Rajnath Singh's announcement in Parliament that he was ready for a CBI investigation into the issue if the Bihar government willed so put the State government in a piquant situation.
Apparently much to the discomfiture of the State government, the Public Relations Department of the Governor's office also ensured that those letters got adequate coverage in media.
Since then a few of the media houses said to be close to the ruling BJP, started prime time debate and coverage on the issue asking the party spokesperson why it wouldn't break up its alliance with Mr. Kumar's party.
Reacting to the Governor's letter, Mr. Kumar on Monday said, he (Governor) in the letter even had praised State government for prompt action taken in the case.
However, some State BJP leaders told The Hindu that State unit of the party was not aware that the Governor was going to write such letters putting the NDA government in Bihar in an embarrassing situation. But, leaders of the the ruling JD(U) have been reading all these ''pressure tactics'' by the BJP to corner Mr. Kumar and his party.
"We know it's been done to put pressure on Nitish Kumar to politically marginalize him so that he cannot bargain for more seats in the run-up to the coming Lok Sabha election", said a JD(U) leader, while quickly adding that, "they're not politically novice to understand such moves…let the time come and everything will be responded properly".