Kerala CM urges Centre for additional help, says six more lives lost today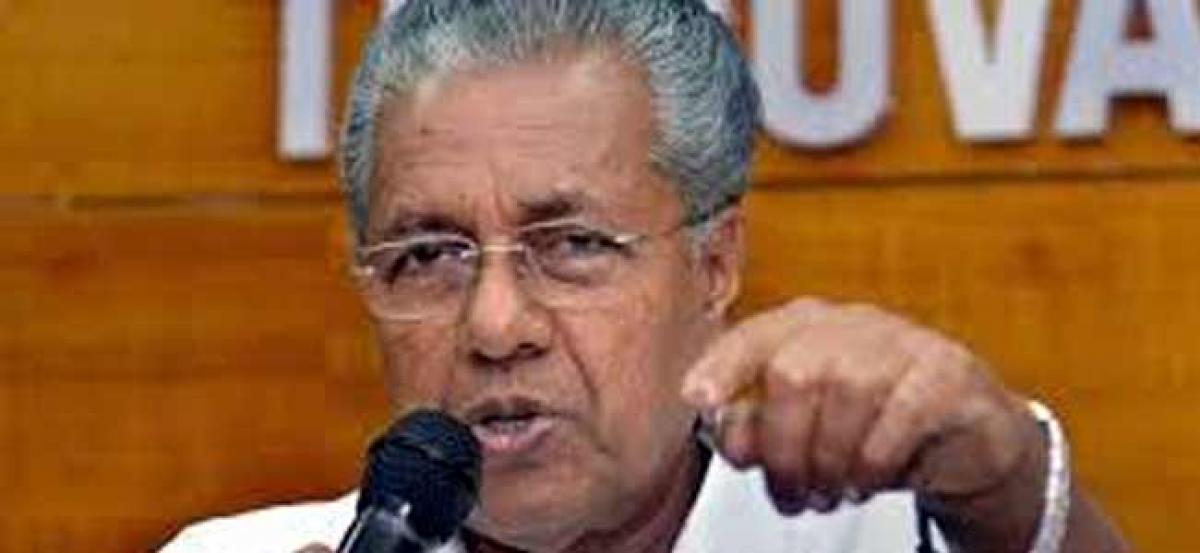 Highlights
Kerala Chief Minister Pinarayi Vijayan on Monday announced that the severe inundation claimed at least 223 lives between August 820 in Kerala
Trivandrum (Kerala): Kerala Chief Minister Pinarayi Vijayan on Monday announced that the severe inundation claimed at least 223 lives between August 8-20 in Kerala.
Briefing the media in Trivandrum, the Chief Minister said, "223 people lost their lives between August 8-20. Six people died today. The Centre said they will make all necessary requirements available to us but in today's situation what is most needed is the necessary help, equivalent to the total damages caused so far."
On August 18, Vijayan informed that May 29 onwards the death toll in the flood-hit Kerala increased to 357. The Chief Minister further informed that the state has suffered a loss of Rs 19,512 crores due to floods.
As Kerala battles its worst floods in a century, the National Crisis Management Committee (NCMC) met for the fifth time in five days in Delhi on Monday to review the rescue and relief operations in the flood-affected areas in Kerala.
Cabinet Secretary PK Sinha chaired the meeting. The Chief Secretary of Kerala participated in the meeting via video conference. He informed that there has been less rainfall and floodwater has started receding.
The Department of Consumer Affairs has dispatched 100 MT of pulses yesterday. The Ministry of Health has airlifted 52 MT of emergency medicines. Another 20 MT of medicines has also reached Kerala. 20MT of bleaching powder and one crore Chlorine tablets will be dispatched by Tuesday. At least, 12 medical teams have also been put on standby and no outbreak of disease has also been reported so far.
The Ministry of Power has also extended help by moving power equipment like electricity meters, coils, transformers etc. to restore the distribution network. Power generation has reached 2600 MW and no difficulty is envisaged on this score.
The Department of Telecom has made operational 77000 towers out of total 85000 towers in the State. Out of 1407 telephone exchanges, except 13 all are made functional. DoT has operationalised a helpline with number 1948 to help trace missing persons.
The Ministry of Petroleum and Natural Gas has made available 12000 KL of Kerosene. Adequate arrangements have been made for distribution of LPG cylinders. Adequate aviation fuel is also made available.
With regard to cattle fodder, 450 MT has been dispatched. Two lots of veterinary medicines have also been dispatched.
The Indian Railways have offered to supply required amounts of water and also transport relief material free of cost. Adequate quantities of milk and other product were also made available by the Department of Animal Husbandry and Dairying.
The NCMC meeting was attended by Secretaries of Central Ministries including Health, Telecom, Consumer Affairs, Food and Public Distribution, Power, Petroleum and Natural Gas, and senior officers of Defence Forces, Ministry of Home Affairs and National Disaster Management Authority (NDMA).
Various people and organisations across the world have come forward to help the rain-battered state in its hour of need. Thousands of personnel of Indian Navy, Air Force, Army, NDRF and Central Armed Police Forces (CAPFs) are engaged in the rescue and relief operations.