Not involved in active politics at moment: Ashish Khetan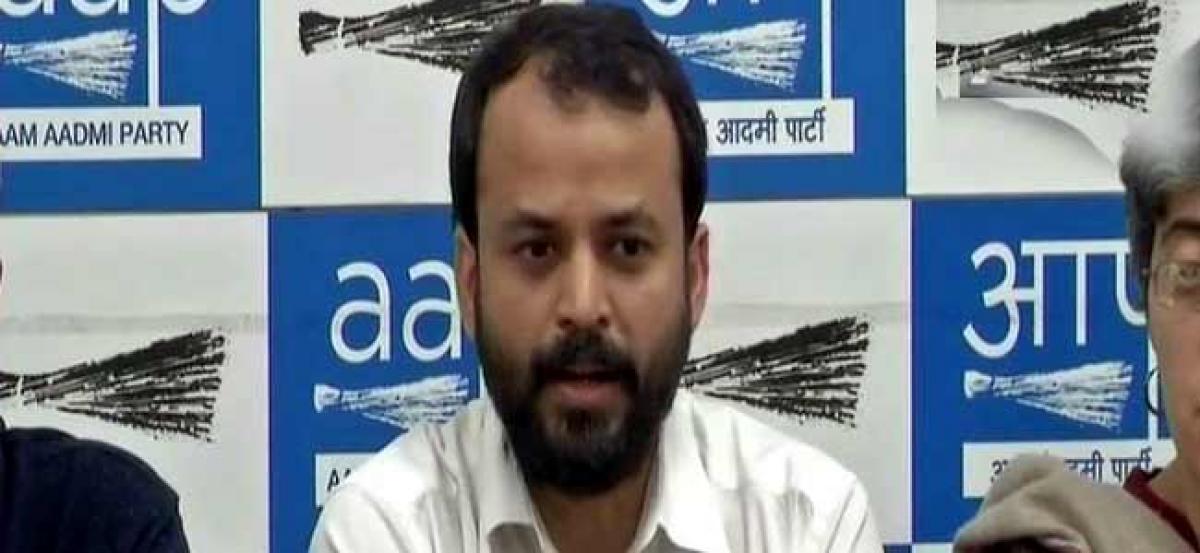 Highlights
Aam Aadmi Party AAP leader Ashish Khetan on Wednesday said that he is not involved in active politics at the moment and is completely focused on his legal practices
New Delhi: Aam Aadmi Party (AAP) leader Ashish Khetan on Wednesday said that he is not involved in active politics at the moment and is "completely focused" on his legal practices.
Khetan's comments come after rumours of him leaving the AAP surfaced, following Ashutosh's exit from the party.
"I am completely focussed on my legal practice and not involved in active politics at the moment. Rest is all extrapolation," Khetan wrote on Twitter.
In another tweet, he wrote, "I had resigned from DDC (Delhi Dialogue and Development Commission) in April, to join the legal profession. That is all. Not interested in rumours."
Last week, Ashutosh had announced his resignation from the party citing personal reasons.
"Every journey has an end. My association with AAP which was beautiful/revolutionary has also an end. I have resigned from the PARTY/requested PAC to accept the same. It is purely from a very very personal reason. Thanks to party/all of them who supported me throughout. Thanks," Ashutosh had tweeted.
However, Delhi Chief Minister and AAP national convener Arvind Kejriwal had refused to accept Ashutosh's resignation.
Kejriwal tweeted, "How can we ever accept your resignation? No, not in this birth."
In 2014, Ashutosh had left TV journalism to join AAP. He contested in Lok Sabha elections from Chandni Chowk constituency the same year and lost to Bhartiya Janta Party's Dr. Harsh Vardhan.