Temple Sabarimala closed down due to massive floods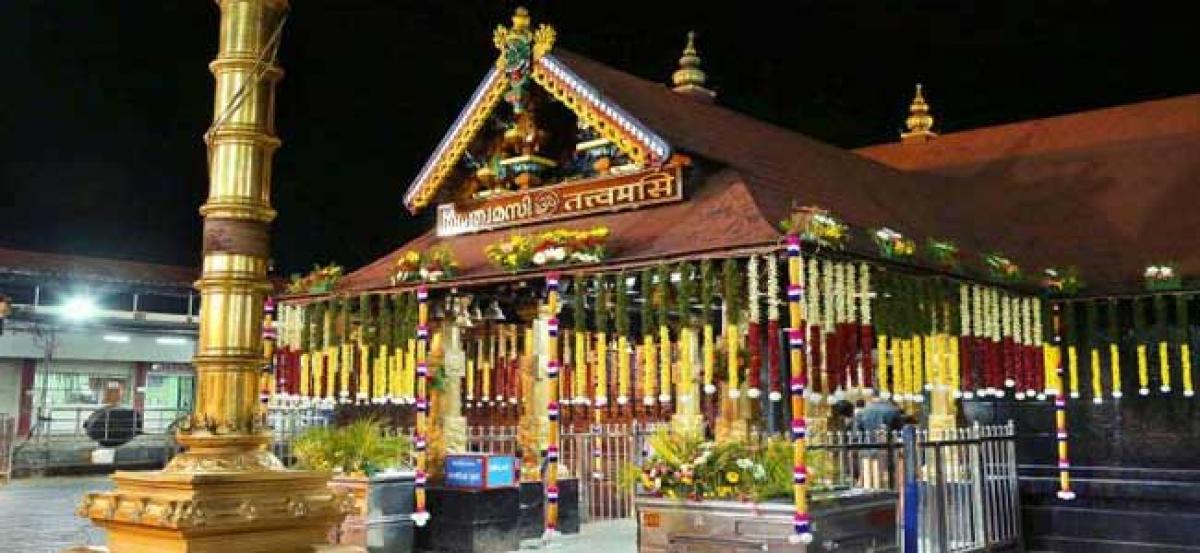 Highlights
On Thursday the Sabarimala temple in Kerala remained closed to the public until further notice due to the overflowing Pamba river, authorities said The temple was closed on August 13 because of massive floods
On Thursday the Sabarimala temple in Kerala remained closed to the public until further notice due to the overflowing Pamba river, authorities said. The temple was closed on August 13 because of massive floods.
According to the temple authorities, the floods have caused damage of worth Rs 100 crore to its infrastructure. A Padmakumar, President of the Travancore Devaswom Board which manages the Sabarimala temple, told the media that they had no other option but to close it down.
However, all the religious rituals of the temple will be conducted. Following the decision, several pilgrims from Tamil Nadu who had planned for a pilgrimage have cancelled their trip.
The temple is open only during from the mid November to the mid January, but for several years now, it is kept open for a few days at the start of every Malayalam month which falls during the middle of every month.