Ahmedabad sessions court threatens Hardik Patel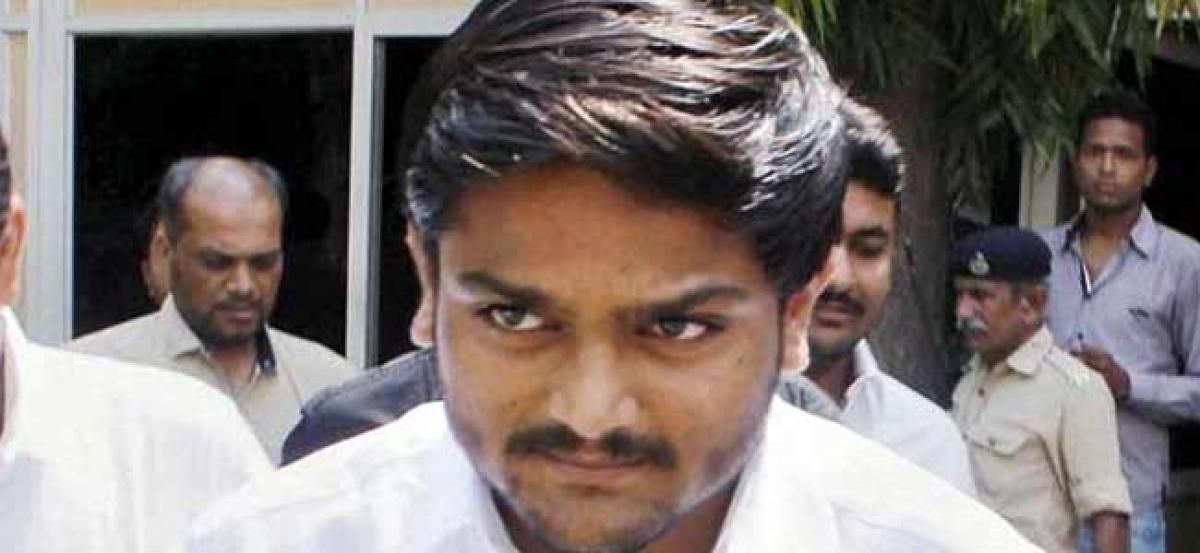 Highlights
On Thursday a city sessions court gave an ultimatum to the Patidar quota stir leader Hardik Patel that he will not get any more adjournment in the sedition case, which was tagged on him by Ahmedabad crime branch in October 2015 after the communitys agitation for OBC status
AHMEDABAD: On Thursday a city sessions court gave an ultimatum to the Patidar quota stir leader Hardik Patel that he will not get any more adjournment in the sedition case, which was tagged on him by Ahmedabad crime branch in October 2015 after the community's agitation for OBC status.
The court stated clearly that if Hardik fails to present any order from Gujarat high court, before which he has challenged the trial court's rejection of discharge from the case, on August 30, the court would go ahead with framing of charges on the next date. The court has ordered all the accused persons to be present on the next date of hearing. For the past couple of months, Hardik's attorney had been seeking adjournment on the ground that he has challenged the trial court's order of refusal to discharge him.
On Thursday morning, the prosecution protested against Hardik's absence in courtroom. His advocate assured the court that the Patidar leader would remain present in the afternoon sessions. However, Hardik did not show up.
Public prosecutor Sudhir Brahmbhatt tendered an application requesting the court to register an arrest warrant against Hardik. "He does not respect the court. He delays the proceedings in this case on one or the other pretext. The accused has got time to address public, but not to remain present in court," the prosecutor argued.