Supreme Court adjourns hearing on Article 35A to January 2019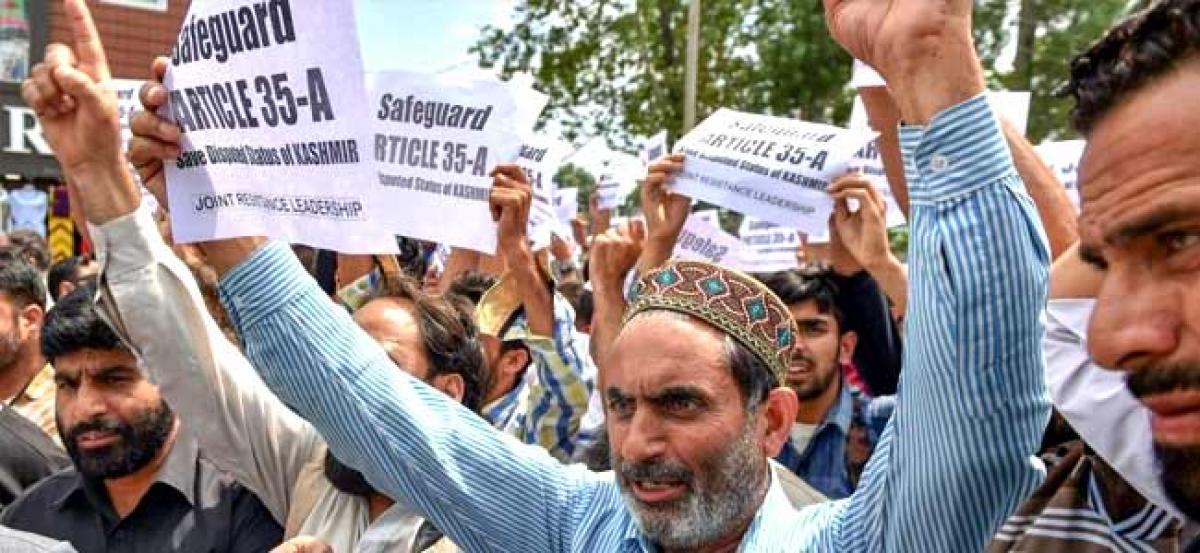 Highlights
The Supreme Court on Friday deferred the hearing on petitions challenging the constitutional validity of Article 35A Referring to the upcoming local body polls, the Centre and state sought adjournment of hearing on petitions against Article 35A
New Delhi: The Supreme Court on Friday deferred the hearing on petitions challenging the constitutional validity of Article 35A. Referring to the upcoming local body polls, the Centre and state sought adjournment of hearing on petitions against Article 35A.
A bench headed by Chief Justice Dipak Misra was informed by Attorney General K K Venugopal and Additional Solicitor General Tushar Mehta, representing the Centre and Jammu and Kashmir government respectively that in view of the impending eight-phased local body elections and law and order situation in the state, the hearing be deferred.
Advocate DK Dubey said, "The Government of India argued before SC that the hearing should be postponed till Panchayat elections are over as there may be a law and order problem in the Valley."
The top court adjourned the hearing and has now set the date for the next hearing in the second week of January 2019.
The local body polls will be held in 8 phases. They are slated to begin in September and continue till December.
Meanwhile, life in Kashmir was disrupted for the second consecutive day today due to a complete shutdown called by separatists in view of Article 35A, which bars people from outside Jammu and Kashmir from acquiring any immovable property in the state.
Shops, business establishments and educational institutions were closed across the valley while transport remained off the roads due to the two-day strike called by Joint Resistance Leadership (JRL).
The officials said security forces have been deployed in strength at vulnerable places in the city and elsewhere in Kashmir for maintaining law and order.