10 feet long python rescued from bus depot at Raj Ghat in New Delhi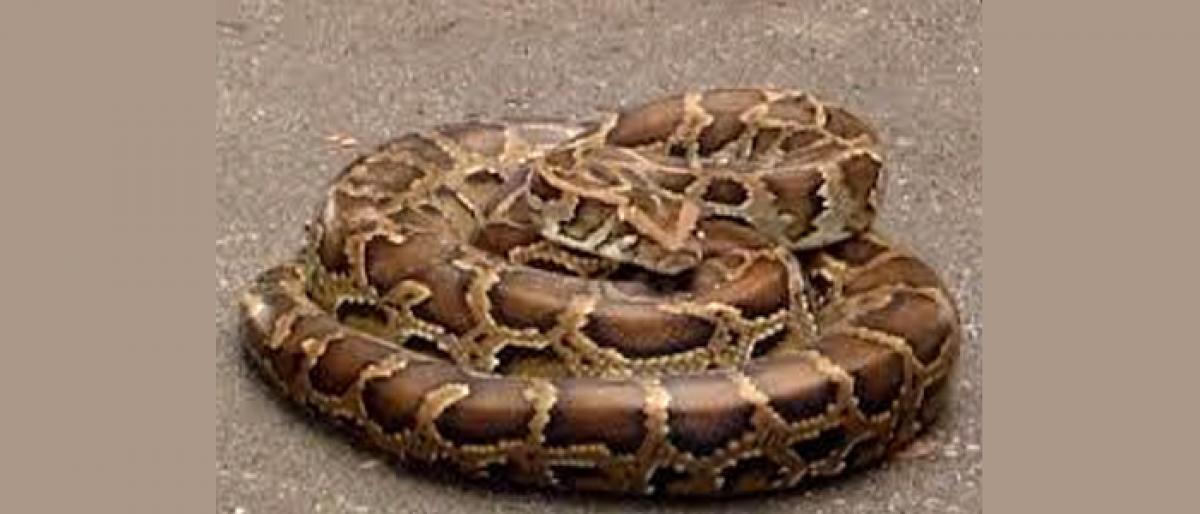 Highlights
A 10 foot long python was rescued on Friday after it was found under a bus at a DTC depot in Delhis Raj Ghat, a wildlife conservation NGO said
New Delhi: A 10-foot-long python was rescued on Friday after it was found under a bus at a DTC depot in Delhi's Raj Ghat, a wildlife conservation NGO said.
One of the bus drivers was filling up CNG when he heard a hissing sound from under the bus, the Wildlife SOS said.
The Indian rock python is currently under observation and it will soon be released back into its natural habitat, said Wasim Akram, Manager Wildlife SOS Special Projects.
The Wildlife SOS said they had sent two rescuers from the NGO with necessary snake rescue equipment.
After a careful assessment of the situation and ensuring that the employees maintained a safe distance from the bus, they carefully extricated and transferred the snake to a safe transport carrier.
Finding a python in urban areas is not uncommon and this particular python might have wandered out of the small forest area behind Raj Ghat, said Kartick Satyanarayan, Co-Founder and CEO of Wildlife SOS.
"Indian rock pythons are very often mistaken to be dangerous because of their size and face extreme threat due to prevalent misunderstanding and ignorance among public.
"Pythons are non-venomous and these reptiles often get killed when they venture into human surroundings," Satyanarayan added.