Tamil weekly Nakkheeran's employees move Madras HC for anticipatory bail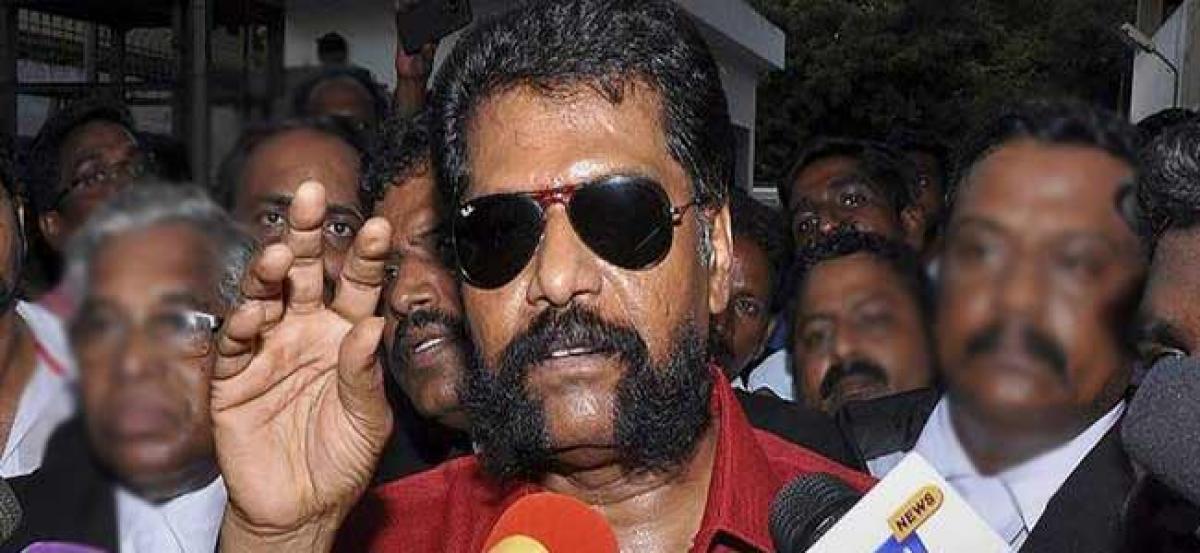 Highlights
Thirtyfive employees, including journalists, of a Tamil weekly have moved the Madras High Court seeking anticipatory bail in connection with a case filed against them and the magazines editor over articles that allegedly disparaged Governor Banwarilal Purohit
Chennai: Thirty-five employees, including journalists, of a Tamil weekly have moved the Madras High Court seeking anticipatory bail in connection with a case filed against them and the magazine's editor over articles that allegedly disparaged Governor Banwarilal Purohit.
The employees of the vernacular 'Nakkheeran' have been named as accused in the FIR registered over which the editor R Gopal was arrested by police and subsequently released by a city court.
On October 9, Gopal was picked up by a police team from the airport here, when he was on his way to Pune.
The magazine's website claimed that Gopal was arrested following a complaint from Raj Bhavan over publication of a series of articles in Nakkheeran related to the sex-for-marks scam which involved an assistant professor of a private college who allegedly asked girl students to extend sexual favours to university officials in return for marks and money.
Assistant professor Nirmala Devi, who taught at the college in Aruppukottai affiliated to the Madurai Kamaraj University, was later arrested.
The scandal came to light in April this year after an audio tape of a purported conversation between Nirmala Devi and some students surfaced.
Governor Purohit had rejected the professor's claim which she purportedly made in the audio tape about knowing him and having access to him. Purohit insisted he did not know her.
Based on a complaint filed by the Governor's secretary, police had registered a case against Gopal under IPC Section 124 (assault against President or Governor).
However, when Gopal was produced before a magistrate court for remand, the court had rejected the plea of police to remand him to judicial custody.
The court had enlarged Gopal on bail on a personal bond. Gopal's counsel, Shivakumar, had said that they planned to move the high court, seeking quashing of the case.