Rahul to begin campaign for the December polls on 24th October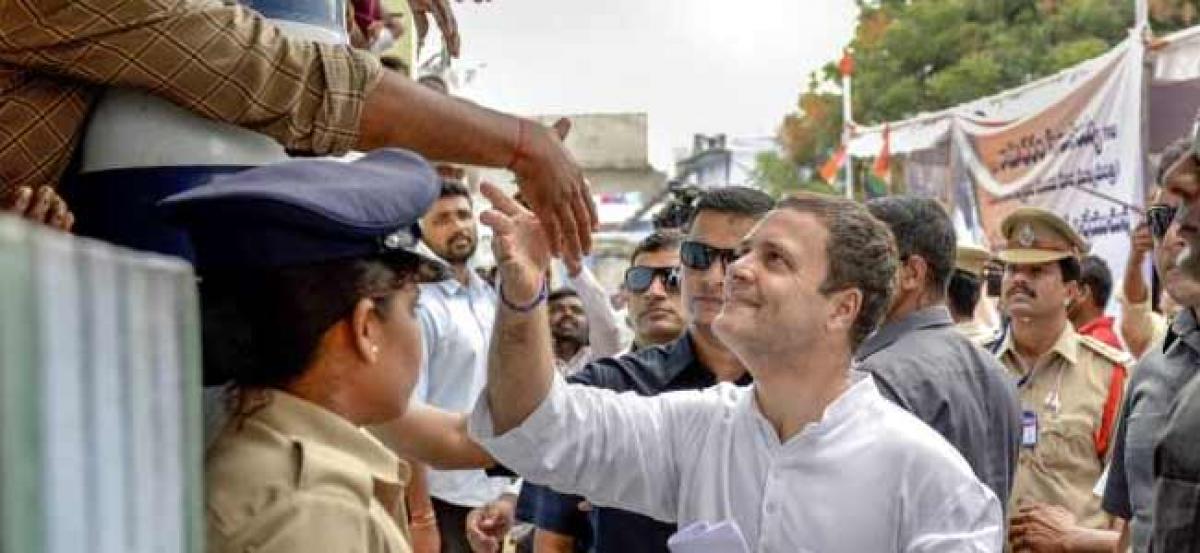 Highlights
At the start of the campaign on the 24th of October, Rahul Gandhi will be addressing a public rally in Jhalawar, covering Vasundhara Rajes assembly constituency in Jhalrapatan Which will be followed by roadshow from Jhalawar and reach Kota, covering a distance of around 90km, the same evening
JAIPUR: At the start of the campaign on the 24th of October, Rahul Gandhi will be addressing a public rally in Jhalawar, covering Vasundhara Raje's assembly constituency in Jhalrapatan. Which will be followed by roadshow from Jhalawar and reach Kota, covering a distance of around 90-km, the same evening.
The Congress president would address Mahila Congress convention the next day in Kota, before flying to Sikar where he would address a public assembly at the district stadium at around 1PM. He will then go back to Delhi around 3PM.
This is the second two-day tour of the Congress president this month in the state, which is related to the assembly polls held on December 7. Rahul will be covering six assembly seats in the district of Kota and eight assembly seats in the Sikar district, which was an epicenter for farmers' unrest early this year. Jhalawar and Kota regions have also witnessed farmer suicides in past five years.