AP making mockery of Jagan attack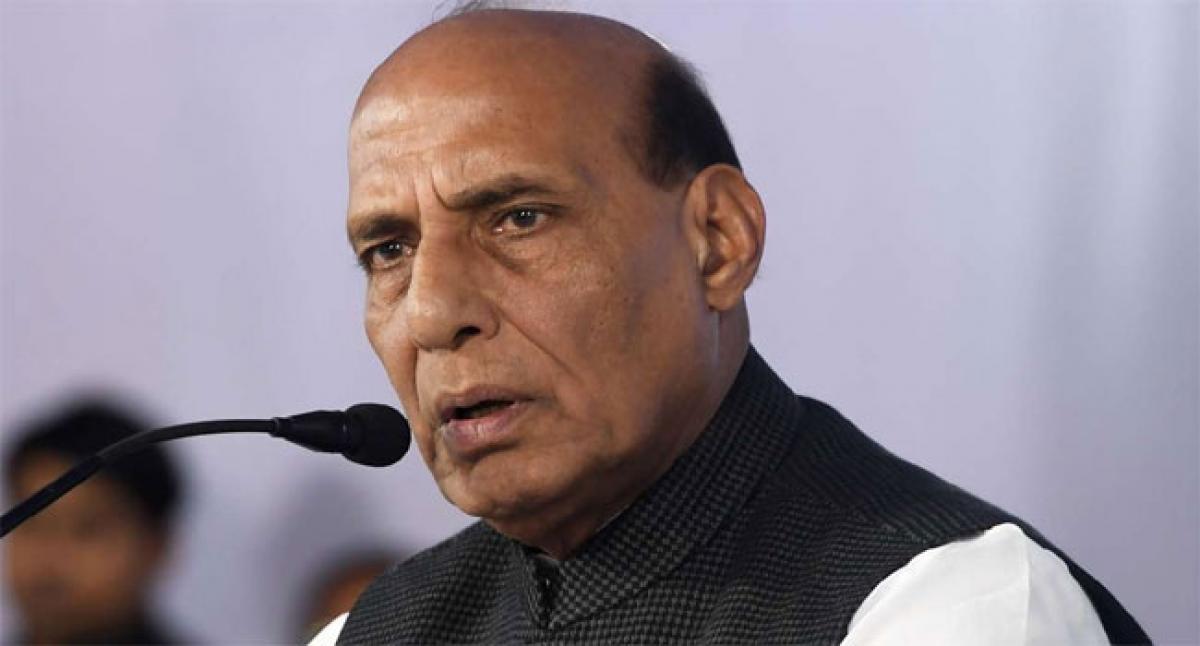 Highlights
A delegation of YSRC leaders on Monday urged Union Home Minister Rajnath Singh to order an inquiry by any central agency into the attack that took place on their party chief YS Jagan Mohan Reddy on last Friday at Visakhapatnam Airport The delegation also sought help to the victims affected by Titli cyclone in north coastal districts
New Delhi: A delegation of YSRC leaders on Monday urged Union Home Minister Rajnath Singh to order an inquiry by any central agency into the attack that took place on their party chief YS Jagan Mohan Reddy on last Friday at Visakhapatnam Airport. The delegation also sought help to the victims affected by Titli cyclone in north coastal districts.
The delegation comprised YV Subba Reddy, Mekapati Rajamohan Reddy, V Vijayasai Reddy, B Satyanarayana, Umareddy Venkatesawrlu, Vemireddy Prabhakar Reddy and Velagapalli Varaprasada Rao. The delegation, which met the Union Minister at Delhi, explained to him that the State government was trying to trivialise the attack on Jagan Mohan Reddy.
"We have explained to Rajnath Singh how the attack took place. We have also apprised him how AP Chief Minister N Chandrababu Naidu had reacted to the incident. The Union Minister assured us that he would do whatever is appropriate," Mekapati Rajamohan Reddy told media-persons after meeting the Union Minister.
"Rajnath Singh had promised to look into the comments that Naidu had made that it was the Centre which should take responsibility as the attack took place inside the airport," Rajamohan Reddy said. YV SubbaReddy said that since the state government had failed to protect the Opposition leader, the delegation had sought provision of security to him by central forces "We also wanted the Union Minister to ferret out the truth about who was behind Operation Garuda," he said.
Vijayasai Reddy said that the state government was trying to paint a picture that the accused is a sympathiser of the YSRC and the DGP's version too was no different.