Search for Aladdin's magic lamp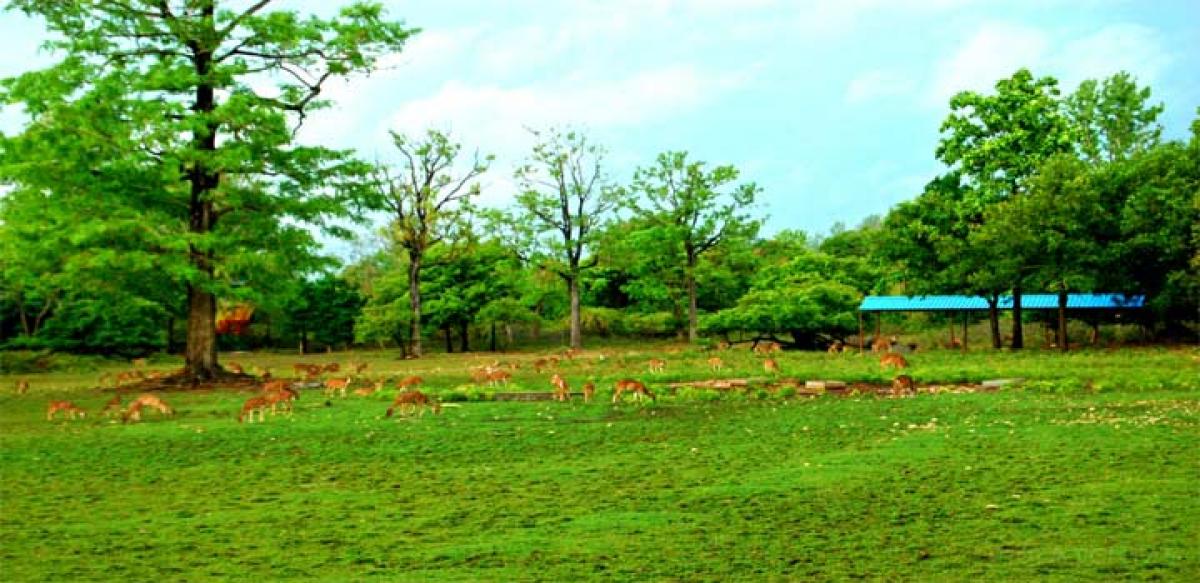 Highlights
Search for Aladdin's magic lamp. The country is reeling under a terrible agrarian crisis, and so is Telangana. Volumes have been written and hundreds of hours have been spent on analysing the reasons for the misfortune that has befallen the State.
The country is reeling under a terrible agrarian crisis, and so is Telangana. Volumes have been written and hundreds of hours have been spent on analysing the reasons for the misfortune that has befallen the State. Blame games were the order of the day during the proceedings in the august Legislative Houses.
A government that was elected on the strength of sheer promises and territorial sentiments is busy either in defending itself or passing the buck onto the previous regimes. The young and foreign educated Minister for IT and Panchayat Raj (a deadly combination of portfolios) did not show even a tinge of remorse when he fiercely said the government had no Aladdin's lamp to deal with the predicament and disburse money to the farmers on their last legs.
Well, had Sir Thomas More been alive, he would have the last laugh as his idealised imagery had been perfectly marketed in the newly-formed State to control the corridors of power. Spurt of emotions and sentimental outbursts have always resulted in conflicts, crimes and battles. And the victory of a six-decade-old strife was made possible by the frail-looking but fiery Chief Minister, who displayed mawkish territorial love, relentless care for provincial culture, liberation of over forty million people from the tyranny of settlers, and, of course, copious gush of unrealistic promises.
While urban intelligentsia, academics and progressive thinkers were burning their midnight oil to find permanent solutions to the myriad issues that haunted the region in the wake of statehood going to become a reality, crafty policy-makers stirred sentiments, spawned hopes and heaped promises in abundance.
If it was free education, writing off loans, drinking and irrigation water, uninterrupted power, lakhs of jobs and above all, the much-coveted 'self respect' prior to the elections, it was skyscrapers, skywalks, world-class megalopolis and excellent policing and whatnot after the thumping win in the elections.
Fence sitters and fickle-minded politicos joined the stronger force, throwing their ideologies to wind, apparently to gratify their ever-increasing greed for power and money. After a noisy 14-month span, the government appears to be in sixes and sevens.
While experts say there is not sufficient groundwater for projects, no feasible weather for green cover, no financial viability to provide drinking water connections to every household, no way to supply uninterrupted power for quite some time and no money to solve the farming crisis, the rulers are busy blaming their predecessors.
And, of course, the quest to go on 'educational' foreign trips. Yet no expert panel to find a practical solution to the worst condition ever has been constituted. No conscious effort has been made to address the problems and save the farmers, who feed us all.
Reminiscent of Emperor Nero or the equally infamous French princess Marie Antoinette, who said 'if there was no bread to eat, let them eat cake,' the young Minister washed his hands off the problems by openly admitting he had no Aladdin's lamp to help the millions of farmers in distress.
Years ago, the National Commission for Agriculture pointed out that removal of easy lending and repaying facilities and concessions of banks during the post-reform period had accelerated the crisis in agriculture. It is anybody's guess that when farmers are unable to repay loans with high interest, they fall into debt traps.
And many commit suicide. So, obviously, waiving off loans or providing ex-gratia to the kin of farmers who committed suicides due to utter distress is not going to solve the agrarian crisis. No way. Perhaps, the authorities can take a cue from the Central State Farms of Hissar , Raichur or Aralam in Kerala.
Instead of spending hundreds of crores of money for unproductive activities, the government can acquire vast areas of cultivable lands and start its own farms, real big ones, where all farmers in an area can come and cultivate with foolproof mechanisms for bumper crops.
The government agencies can, as in the case of government-run families in other States, harvest, market and control the money. Farmers can be paid much more than they can earn if they cultivate in their own small piece of land with no working capital. They can be provided high dividends and bonuses and enjoy the status of government employees.
This is what is happening at Aralam farm. Politicians can be more sensitive, sensible and humane. Instead of searching for magic wands, genie lamps and Midas touches or Alladin's chirag, they should sweat to find scientific solutions to problems.
Lest one forgets, sentiments may rekindle and the common man, who makes the society, can prove to be a force to reckon with even for the mightiest of emperors, a la David versus Goliath.
By PAYAM SUDHAKARAN