IPR Policy: India's dilemma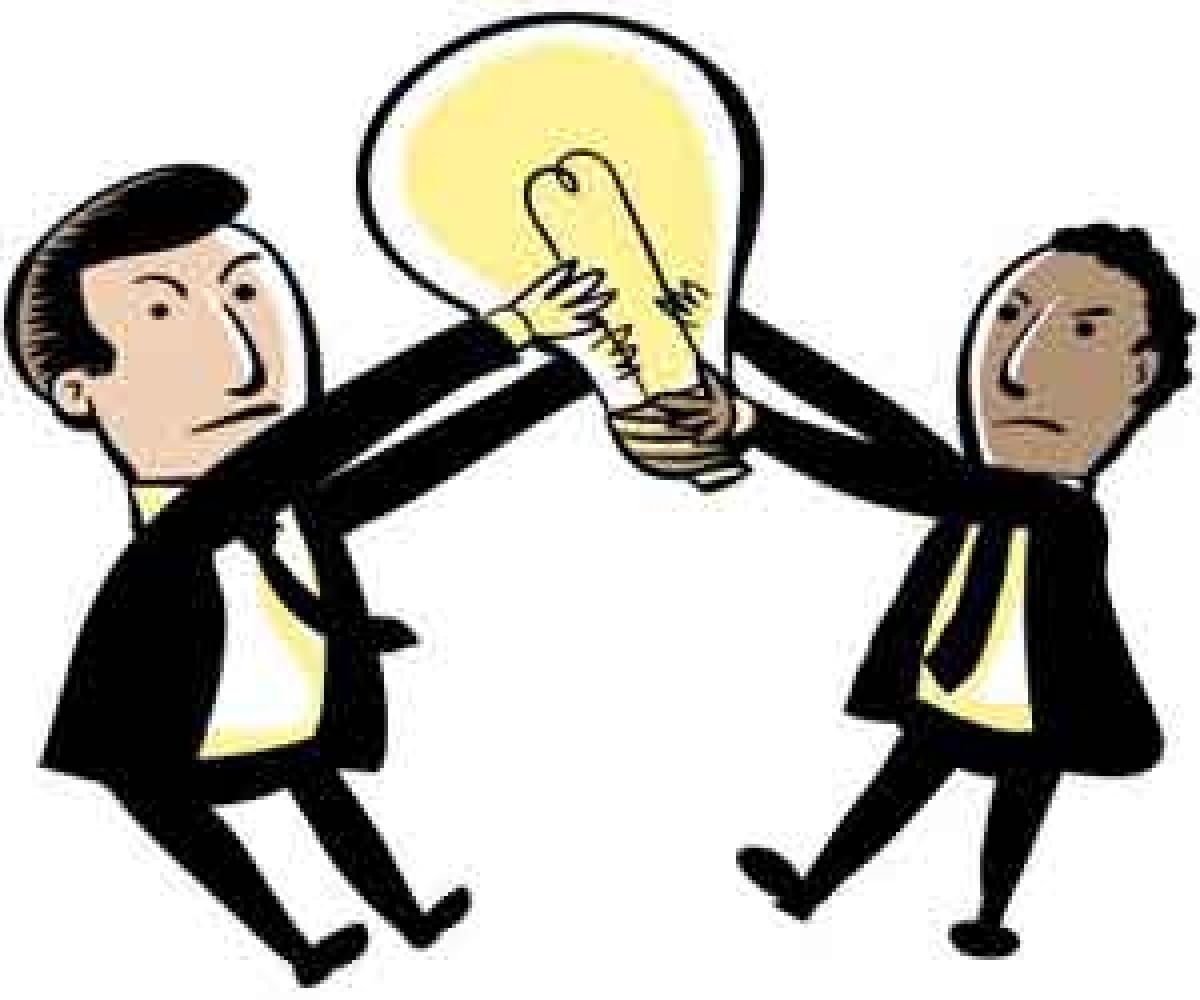 Highlights
Prime Minister Narendra Modi's recent visit to the USA soon after the declaration of the Intellectual Property Rights (IPR) Policy naturally raised...
Prime Minister Narendra Modi's recent visit to the USA soon after the declaration of the Intellectual Property Rights (IPR) Policy naturally raised serious concerns about pressure on the Indian government to expedite amendment of IPR laws to the advantage of foreign investors and trade among many stakeholders and non-governmental organisations (NGOs).
Wherein a group of NGOs even urged Modi to "resist" such pressures expected to come from pharmaceutical multinational companies and renewed its demand for transparency in negotiations relating to IPR.
Undeniably, the fear is not imaginary in view of statements emanating from some influential sections in favour of aligning India's Patent Law with international standards. Arguably, the US Special 301 Report through which pressure is applied for amendment of IPR laws has placed India on the "Priority Watch List" for its failure to amend its laws and conform to the IPR regime.
Besides, the US Trade Representative (USTP) has included India in the list of "most significant concerns" with regard to weak IPR laws. Indeed, India's Patent Law has already proved to be a trouble spot in bilateral economic ties between the two countries.
Notably, no democratic government is in a position to yield to external pressures against national interests. Clarified, Minister of State for Commerce, "We will not lose out on our traditional knowledge…Our legislative framework is very robust and courts have kept up the rule of law".
In fact, the Indian industry, trade and farm sectors have their own reservations about the IPR policy which is looked upon not as an unmixed blessing. Many commercial and consumer groups express anxiety and concern, more than satisfaction, and convey doubts about the increasing scope for encouragement to innovations through IPR. To them, as for common people, generation of IPRs is not the goal of development.
On the other hand, their contention is that it restricts scope for developing countries like India to obtain higher technologies for development besides escalating costs of several essential goods. Among these are medicines, seeds and textbooks which have a huge demand and are absolutely essential. Besides, the aam aadmi to whom IPR has not much direct meaning, lament global level prices affecting indigenous products and link this with the IPR.
Importantly, intellectual property is an intangible asset – actually a creation of human mind and intellect. It is used to create tangible objects and can be introduced and reproduced in different places by different people at different times. Intellectual property rights, as explained by the World Intellectual Property Organization (WIPO), include rights relating to inventions in all fields of human endeavour, scientific discoveries and industrial designs.
The IPR extends to literary, artistic and scientific work, performance of artists, trademarks, service marks, commercial names etal.
Further, as promised in the BJP's 2014 election manifesto a new IPR Policy was declared by the government last month. Whereby, the proclaimed mission of the policy is two-fold: One, to stimulate a dynamic, vibrant and balanced IPR system to foster creativity and innovation in the country.
And thereby promote entrepreneurship and enhance socio-economic and cultural development; Two, focus on enhancing access to healthcare, food security, environmental protection and other sectors of vital social, economic, and technological importance.
Significantly, the vision envisaged is an IP regime for the benefit of all, promotion of science and technology, arts and culture, traditional and bio-diversity resources. The policy visualises an India where "knowledge is the main driver of development wherein knowledge owned is knowledge shared."
The policy lays down seven laudable objectives to promote the IPR regime.
These include creating awareness about the benefits of IPR among all sections of the population; stimulating generation of IPRs; having strong and effective laws which balance interests of rights owners and larger public interest; modernising and strengthening the IPR administration; getting value for IPRs through commercialisation; strengthening enforcement and adjudication mechanism for combating infringements; expanding institutions for teaching, training, research and skill building in IPRs.
Actually, in the Global Innovation Index which measures performance of a country with respect to creativity and innovation, India's rank declined from 62 in 2011 to 76 in 2014. Indeed, while its applications for trademarks are increasing, but not for patents, which is a crucial indicator of innovation. Reportedly, the number of new applications for patents for drugs has never crossed the single digit figure.
Undoubtedly, this grim picture, interpreted as low level on creativity, is but one side of the IPR rule. Whether the number of applications and patents awarded is the proper measure of a country's creative abilities is questionable.
In a country like India, where people are hardly aware of their right over their creations, where people still have not learnt to jealously guard the secret of their knowledge and skills, the IPR is still an alien concept though it was introduced by the British long ago in 1852.
It is something to be learnt consciously, understood and absorbed and acted upon to convert our creative talents into economic wealth. Lack of knowledge of the significance of IPR in the current knowledge society and of the process of acquiring the right is the reasons for the low level of applications.
Moreover, there exists a mountain of difference between an uneducated village craftsman toiling over original designs and enthusiastically sharing his knowledge with others and a well-educated scholar applying for copyright for his work.
Cases pertaining to lifting of stories published in small magasines to make high budget movies with no acknowledgement to the original are fought in courts. Clearly, knowledge sharing is ingrained in the Indian culture. Remember, in traditional India knowledge was not looked upon as a marketable commodity. The knowledge giver, the "guru", was not paid any remuneration.
Pertinently, it will take time to shape the Indian mind to adjust to the IPR regime. But, this is necessary especially in the aftermath of the naked grab of our household knowledge of the properties of 'neem' and 'turmeric' by IPR exploiters abroad.
Thus, the task before us is to develop our capacity to convert our knowledge into wealth and our know-how into social good by publicising our innovations. Certainly, we are in a dilemma and have to cross the hurdles.
Meanwhile, the country might have to face the disadvantages of a global system. In a strong IPR regime, developing countries might face reduced access to technology for innovations. Furthermore, an important issue is balancing the interests of the inventor and that of society.
All in all, issues of generation, valuation, protection and infringement of IP are going to be critical in international economic relations. In the meantime, lots of original creations are likely to get a patent without the knowledge of the original creator.
This is the blunt reality which we are afraid of and have to prevent. Consequently, to counter this reality, the policy speaks of integrating IP as a policy and strategic tool in national development plans. Clearly, a holistic approach on and enforcement aspects would inform the implementation of the policy. Our main thrust has to be on protecting unprotected innovations and safeguarding national interests.
By: Dr S Saraswathi
Subscribed Failed...
Subscribed Successfully...