Woo impact investors to agriculture sector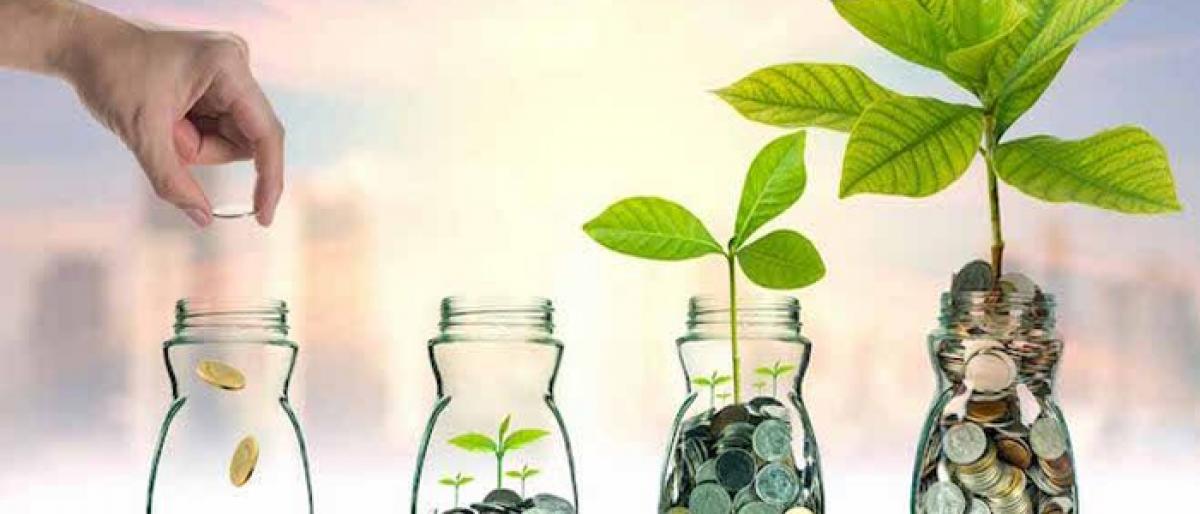 Highlights
If there is anything called a divine coincidence, it is this Prime Minister Modis visionary zeal to infuse life into agriculture, South Asia emerging as the fastest growing market for impact investing and 63 of Impact Investors from around the world looking to put their dollars into foodrelated businesses
If there is anything called a divine coincidence, it is this. Prime Minister Modi's visionary zeal to infuse life into agriculture, South Asia emerging as the fastest growing market for 'impact investing' and 63% of Impact Investors from around the world looking to put their dollars into food-related businesses!
India and Agriculture
The diminishing contribution of agriculture to India's GDP over the last few decades has been the biggest pain point for the country and its leadership. To see a 50% strong contribution slide down to just 14% is perhaps too difficult a thing to digest – even for those who are in favour of 'knowledge economy.' But after Prime Minister Modi took over the reins of the country we notice a definitive shift in policies favouring the farming sector.
In the last four years, to ensure that farming becomes economically viable and to have farmers' income doubled within five years, several strategic and tactical moves have been made.
Enhancing the role of agriculture ministry by calling it 'Ministry of Agriculture and Farmers' Welfare,' launching a National Nutrition Mission with a budget of Rs 9,000 crore, introducing the Agricultural Produce and Livestock Marketing Act 2017, Livestock Contract Farming Services Act 2018 and promoting E-National agriculture market for aggregating different markets are initiatives that are strategic and visionary.
The vision to shape India into a leader in food and nutrition security is being approached not only from these strategic decisions but also from tactical, on ground changes – issuance of soil health cards, resource allocation for micro irrigation, conservation of indigenous breeds of cattle, direct sales to consumers thru market linkages, access to institutional credit, determination of MSP (Minimum Support Price) on the basis of NCF (National Commission on Farmers) recommendations and assured procurement at MSP for a variety of crops are some of the closer to ground initiatives.
All these are meant to usher in economic viability of farming and strengthening the agricultural ecosystem as the Prime Minister believes that agriculture should both be a source of income and the pride of our nation.
Changing Profile of
Impact Investment
Southeast Asia has emerged as the fastest growing market for impact investing over the last ten years. A joint study between GIIN and India-based advisory firm Intellecap Advisory Services found that the total value of impact investing deals in Southeast Asia between 2007 and 2017 was $12.2 billion.
More than 60% of the total capital was deployed in Indonesia, Philippines and Vietnam. Each country in South Asia faces its own set of social and economic challenges, and presents investors with unique opportunities to develop strategies that both generate a financial return and have a positive impact.
So far it was the financial services, energy and manufacturing sectors that drew over 80% of total investments.
'The biggest bottleneck in a good food system is not entrepreneurs, it's access to capital,' according to Eric Kessler, founder of Arabella Advisors, a company that focuses on impact investing and philanthropy, with the food system as one of its three primary areas of focus.
It's fascinating to hear that when he created Arabella 12 years ago, Kessler said no one even used the term "impact investing but over the last decade it has become a buzzword.. And now a recent survey says that 63% of impact investors want to invest their money into food and agriculture."
What is Impact Investing?
Impact investing refers to investments in companies and funds aimed at generating not just a financial return, but also a measureable social impact.
Such investing typically addresses the needs of consumers at the bottom of the pyramid.
What makes them different is not just where they park their funds but how they evaluate the success of that investment. Typically, they evaluate success from both financial and social returns. For instance, in the case of a social start-up, key metrics like unit level profitability, EBITDA margins, end use of loans, ability to raise capital and create impact are a few filters they use to judge the success rate.
Changing Investor Profiles
Recently, the Croatan Institute published a 40-page Impact Investing in Sustainable Food and Agriculture report. It is packed with examples of how conventional asset classes such as cash, fixed income and public equity and alternatives such as private equity, venture capital and real assets are poised to make a positive impact in the agriculture sector. The report also says that it's just not the financial capital that investors bring to the table but also their thought leadership!
A survey of individual investors by Morgan Stanley found that millennial investors are nearly twice as likely to invest in funds that target specific social or environmental outcomes.
India Opportunity
India is emerging as one of the most attractive markets for impact investing worldwide with a potential to grow 20-25 per cent a year between now and 2025, reaching $6-8 billion by 2025. With this new fascination for investing in agriculture and food-related businesses, the investor community will look to India as a potential fund destination. India's political leadership has readied the ground with initial reforms, investments and demonstrated the intent to give highest priority to the sector.
Our country hosted its first convention on impact investing back in November 2016 along with The Impact Investors Council and the Ministry of External Affairs. The Prime Minister should encourage more such conferences meant specifically for sustainable agriculture.
We should capitalise on this changing profile of both investments and investors. India should make aggressive pitches for that investment to flow into the farming sector. Under Modi's stewardship the traditional pain points like regulatory roadblocks, corruption and difficulty in working with governments are being weeded out.
Right now, hoisting the farming flag high and making agriculture the Pride of the nation seems like a MISSION POSSIBLE.