Sindhu is face of Vizag Steel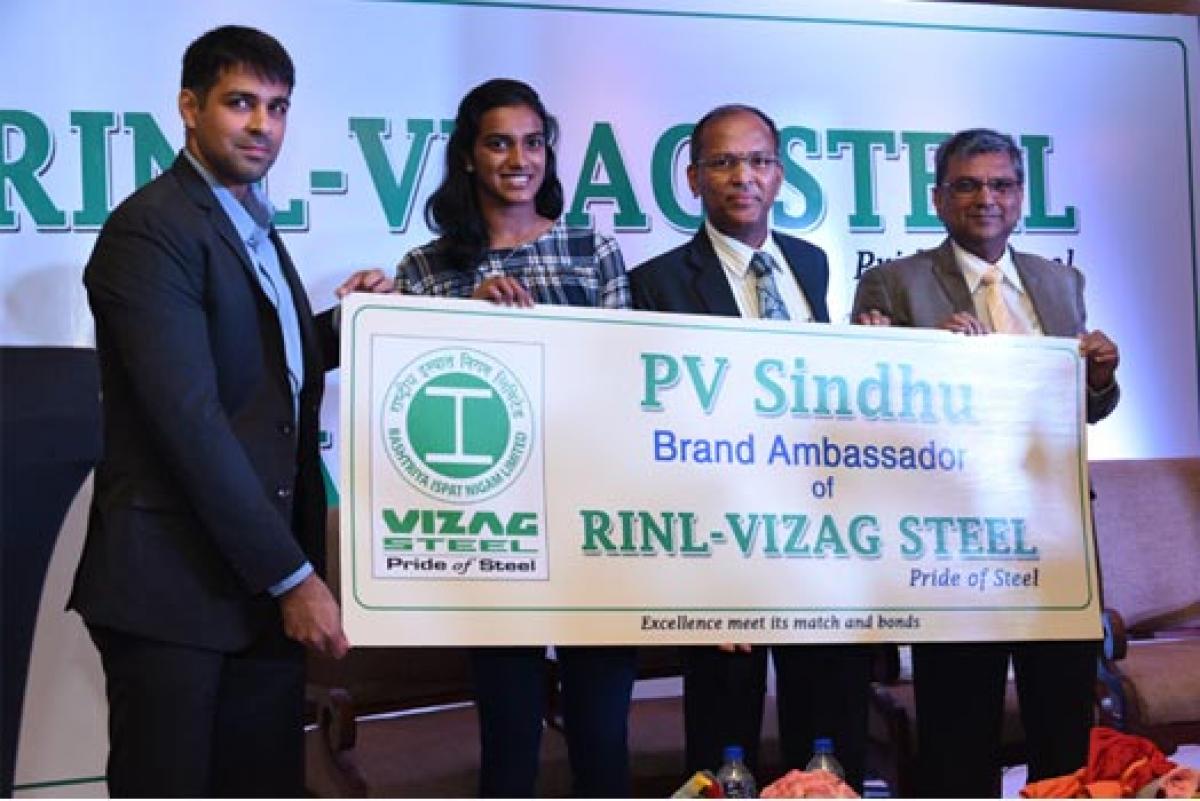 Highlights
That was PV Sindhu, the Rio Olympics silver medal winning shuttler, in her thanksgiving speech after being officially named as the brand ambassador of the corporate entity of steel major, Vizag Steel, at an impressive function in the city on Saturday.Modest as ever, and showing no signs of the superstardom that she has attained with her recent exploits, Sindhu, in her brief speech, said that thi
​Hyderabad: "It makes feel special when I consider that I have been chosen as the first brand ambassador of Rashtriya Ispat Nigam Limited, (RINL). I am not only honoured but feel that the association will cement my steely resolve to scale further heights. I wish to live up to the expectations."
That was PV Sindhu, the Rio Olympics silver medal winning shuttler, in her thanksgiving speech after being officially named as the brand ambassador of the corporate entity of steel major, Vizag Steel, at an impressive function in the city on Saturday.
Modest as ever, and showing no signs of the superstardom that she has attained with her recent exploits, Sindhu, in her brief speech, said that this was one of the major sponsorships that has come her way, post-Rio. She said she would feel more responsible hereafter.
Hailing her stupendous showing, including the two bronze medals at World Championships, P Madhusudan, Chairman and Managing Director of RINL, said that they were delighted to have Sindhu on-board, as like her, RINL was also a pride of the nation.
Sindhu stands for what we have always strived for-Initiative, Decisiveness, Ethics, Accountability, Leadership and Speed (IDEALS). We are confident that the 'Vizag Steel- Sindhu' association will be a fruitful one in the years ahead," he said.Director of the company, P Roy Chowdary said that with Sindhu as their face, RINL would also acquire a global identity, much like her image across the sports firmament.
Ramakrishnan R, Director and co-founder of Baseline Ventures stated that they were in talks with the 'incredibly gifted Sindhu' and have her as the brand ambassador much before the Summer Olympics.An official jersey was also released on the occasion.