Bahushira, Rhia win skating titles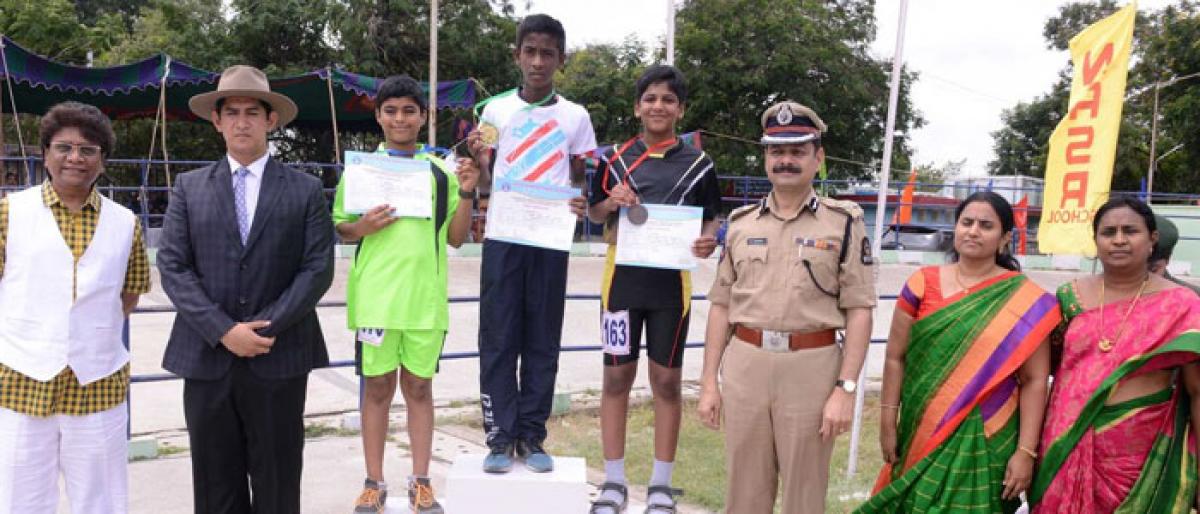 Highlights
M Bahushira and Rhia Kshirsagar, both from St Joseph Public School, King Koti, bagged the UnderQuad 300mts boys and girls skating titles respectively on the first day of the XXVII AP Telangana Regional Sports Meet2018 at Indira Park rink here on Saturday
Hyderabad: M Bahushira and Rhia Kshirsagar, both from St Joseph Public School, King Koti, bagged the Under-Quad 300mts boys and girls skating titles respectively on the first day of the XXVII AP & Telangana Regional Sports Meet-2018 at Indira Park rink here on Saturday.
Earlier, the tournament was inaugurated by Additional Commissioner of Police, DS Chauhan in the presence of principals and coaches of various participating schools.
Results: Under-19 Quad 300mts-Boys: 1. M Bahushira-St Joseph Public School (SJPS), King Koti (41:80 Sec), 2. S Avinash-SJPS, King Koti, 3. T Srivatsa-Future Kids, Rajahmundry; Girls: 1. Rhia Kshirsagar-SJPS King Koti (44:44 Sec), 2. Sonali Toshniwal–St Joseph, Malakpet, 3. Syeda Ayesha Farees-Nasr Girls School, Khairtabad.