Here's what Kapil Dev said on attending Imran Khan's oath-taking ceremony as Pak PM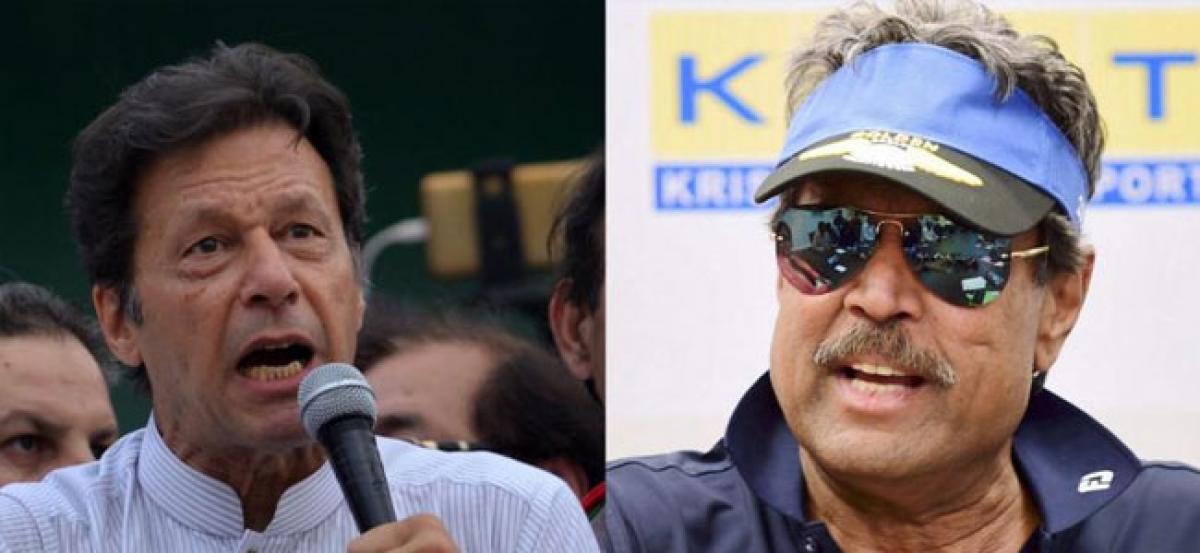 Highlights
Former India captain Kapil Dev today said he is yet to get a formal invite from Pakistan Prime Ministerinwaiting Imran Khan to attend his swearingin ceremony though he has been informally communicated to be present at the event
Bengaluru: Former India captain Kapil Dev today said he is yet to get a formal invite from Pakistan Prime Minister-in-waiting Imran Khan to attend his swearing-in ceremony though he has been informally communicated to be present at the event.
"I have been invited, but not in writing. I got a call from his team, but I haven't received any mail yet. I am waiting for a formal invite," Kapil told reporters on the sidelines of Lousi Phillepe Celebrity Pro Am, an international Professional Golf tournament, here.
"If I get a formal invite, I will go and attend the ceremony," he added.
Kapil said he congratulated Imran over phone on his becoming Prime-Minister-in-waiting.
"I said well done young man," said Kapil, who is considered as one of the greatest all-rounders of all time along with Imran.
He said it was wonderful to see a cricketer like Imran reaching up to the post of prime minister of Pakistan.
"Imran has worked very hard for 20-odd years and he selflessly worked for his country and today he got reward for that. I hope he can keep working in the same manner," said Kapil, who had played against Imran in many matches.
Imran's Pakistan Tehreek-i-Insaf (PTI) emerged as the single largest party in the country's National Assembly after the July 25 election.
Kapil also hoped that both India and Pakistan can iron out bigger issues and bring peace to the region.
He hoped Imran would do well as Pakistan Prime Minister because he was a very good captain of his country's cricket team.
"Imran was a very good captain, for it was not easy to lead a team like Pakistan. Because of his brilliant captaincy, Pakistan did well. I hope he does the same for his country as Prime Minister," Kapil said.