Japan women dethrone China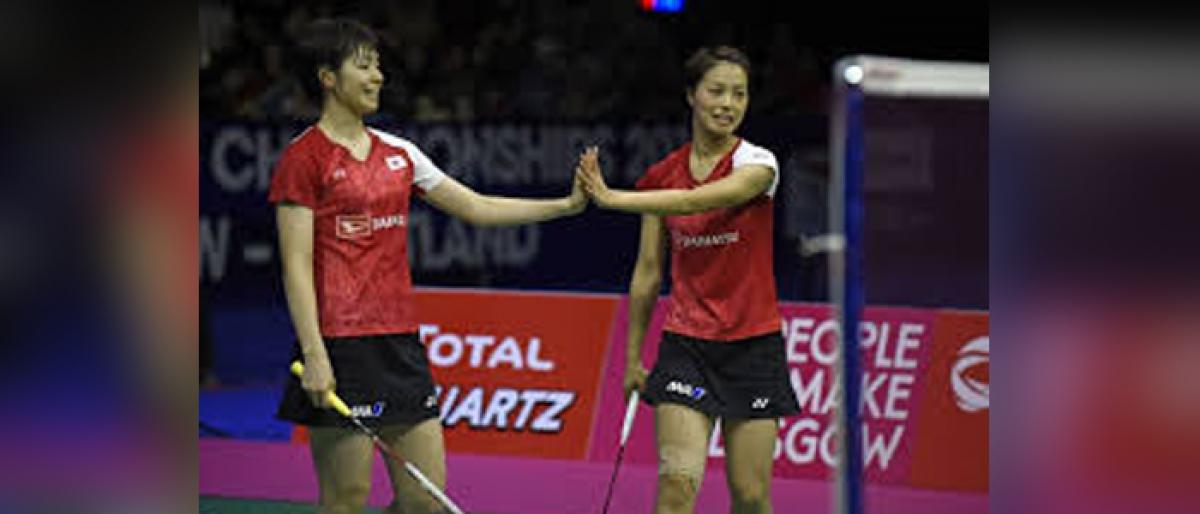 Highlights
China failed to snatch its sixth consecutive gold medal in womens badminton team event after losing to top seeded Japan 13 in the 18th Asian Games final here on Wednesday
Asiad badminton stunner
Jakarta: China failed to snatch its sixth consecutive gold medal in women's badminton team event after losing to top-seeded Japan 1-3 in the 18th Asian Games final here on Wednesday.
Top singles player Chen Yufei propelled China to a leading position through her 21-15, 21-12 victory over Yamaguchi Akane.
Yufei took charge from the start with her high-quality smashes to build a 4-0 lead, and from an 11-all draw at the changeover, she pulled away the game. The proceedings became easier for Chen in the second game, as she stood firm to earn China a morale-boosting opening victory.
In response, Japan's Fukushima Yuki and Hirota Sayaka marched past Chen Qingchen and Jia Yifan 21-12, 21-17.
The second singles match had greater importance. He Bingjiao of China lost 16-21, 21-19, 15-21 to Japanese Okuhara Nozomi.
Bingjiao survived an injury scare in defending a stroke during the second game. She returned to court after a medical check, and went on to savour the victory of 21-19.
In their debut at the tournament, Huang Dongping and Zheng Yu lost to Olympic champions Matsutomo Misaki and Takahashi Ayaka 21-16, 21-11 as Japan clinched the final 3-1.
Hosts Indonesia and Thailand bagged the bronze medals.