Swapna Barman to get job, 10 lakh from West Bengal Chief Minister Mamata Banerjee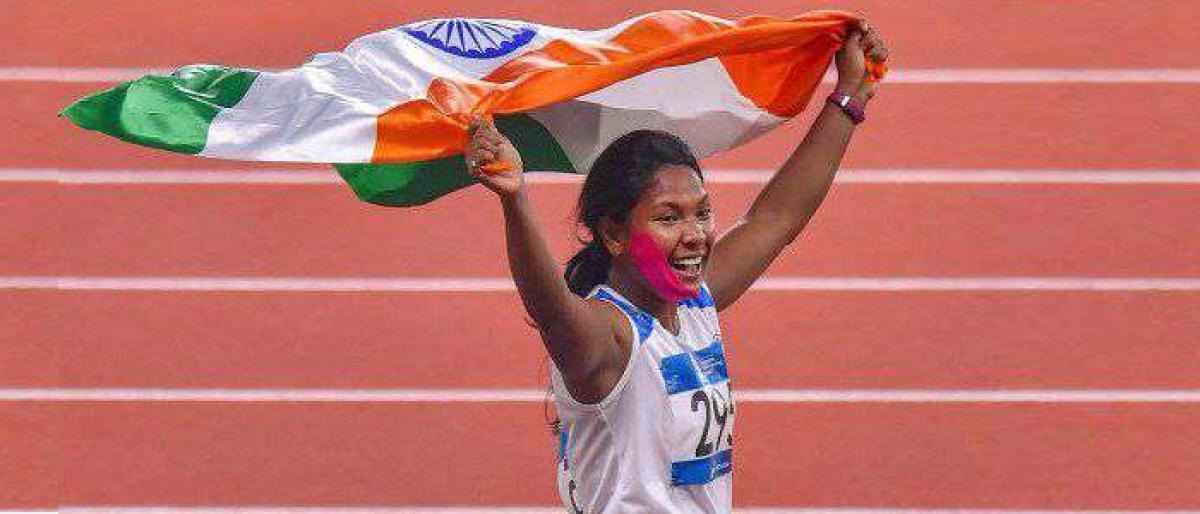 Highlights
West Bengal Chief Minister Mamata Banerjee on Thursday announced a cash prize of Rs 10 lakh and a government job for Swapna Barman, Indias firstever Asian Games gold medal winner in heptathlon
Kolkata: West Bengal Chief Minister Mamata Banerjee on Thursday announced a cash prize of Rs 10 lakh and a government job for Swapna Barman, India's first-ever Asian Games gold medal winner in heptathlon.
Congratulating Barman, Governor Keshari Nath Tripathi said she is a golden example of what can be achieved through strong determination in spite of facing apparently insurmountable difficulties like poverty, want of proper facilities and other odds.
"Not only our women athletes but also entire athletic community will be inspired by the example of her success," Tripathi said in a statement.
West Bengal Tourism Minister Gautam Deb visited Swapna's residence in Jalpaiguri district of West Bengal on Thursday morning and made her mother speak to Chief Minister Mamata Banerjee.
Swapna had finished fifth with a total of 5178 points on debut at the Asian Games four years ago in Incheon as a teenager.