Denmark Open: Saina Nehwal storms into final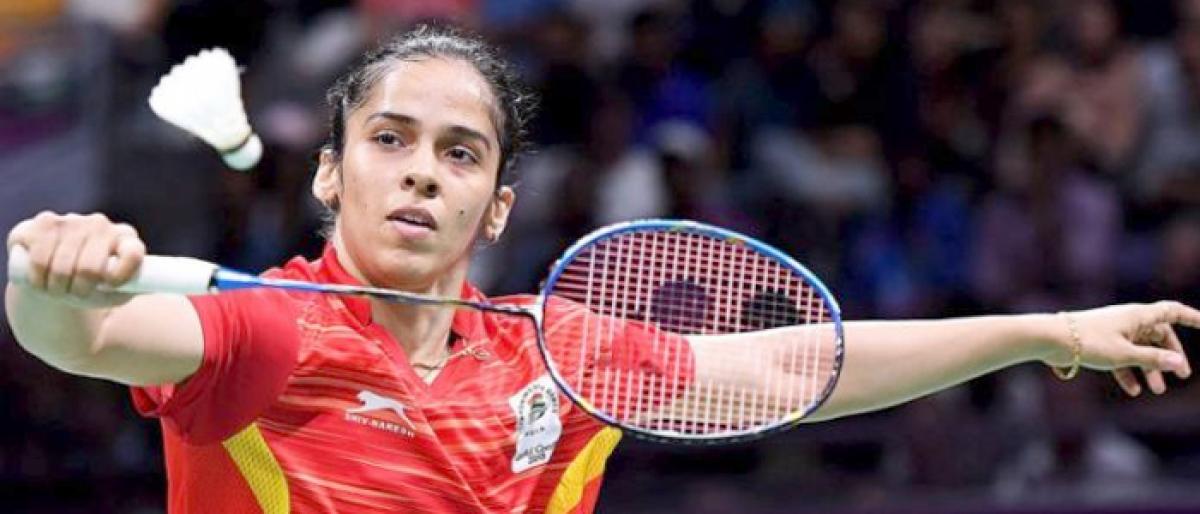 Highlights
Saina Nehwals confident play at the Denmark Open in Odense continued on Saturday as the ace Indian shuttler defeated Indonesias Gregoria Mariska Tunjung and made an entry in the womens singles final with an easy win of score 21 11, 2112
NEW DELHI: Saina Nehwal's confident play at the Denmark Open in Odense continued on Saturday as the ace Indian shuttler defeated Indonesia's Gregoria Mariska Tunjung and made an entry in the women's singles final with an easy win of score 21- 11, 21-12.
In 2012 Nehwal won her maiden Denmark Open title, and this is her second entry into the title match of the event. She will play against her opponent, Tai Tzu Ying of Chinese Taipei.
The World No.10 from India played aggressively right from the beginning and took a 4-1 lead to start the first game. She stayed ahead and made it 9-4 before leading 11-5 at the break. Nehwal's dominance kept getting better and scoring 16-6 in her favour. The first game at 21-11 ended in just 13 minutes.
At the beginning of second game itself, Nehwal won the first three points. The 19thranked Tunjung kept close to Nehwal and levelled it at 7-all. But Nehwal reclaimed her advantage, leading 11-8 at the time out.
The Indian player didn't take her foot off the pedal and touched the line of victory at 18-11. In the end, winning the second game with 21-12, Nehwal marked her entry into tournament's summit clash.