We have forced India to bring back Bumrah, Bhuvi, says Stuart Law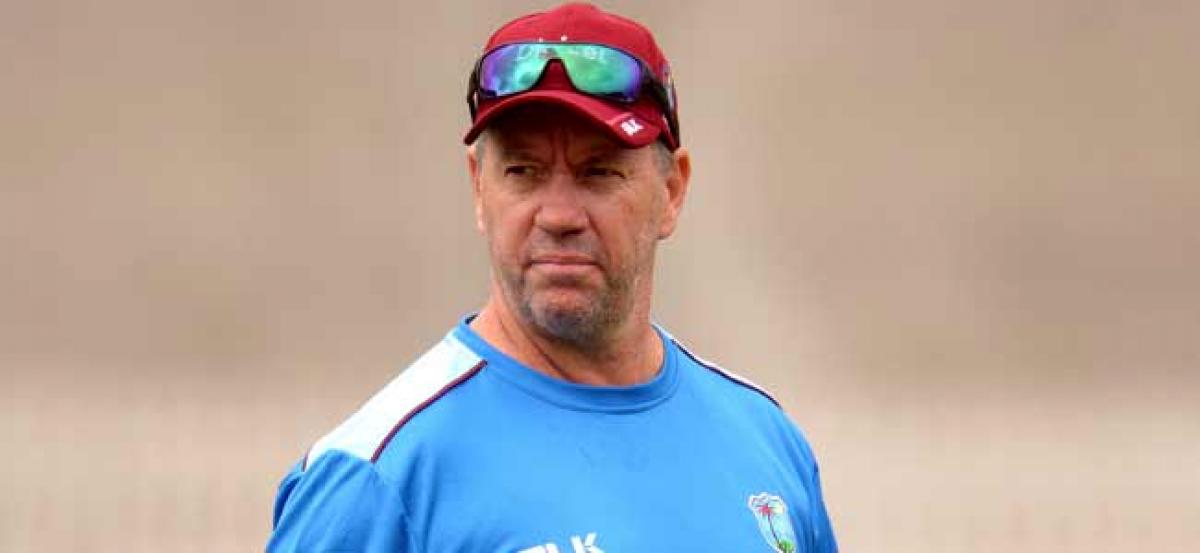 Highlights
West Indies coach Stuart Law is happy that his batsmen have been able to manufacture changes in the Indian bowling lineup with their premier pacers Bhuvneshwar Kumar and Jasprit Bumrah set to play the final three ODIs
West Indies coach Stuart Law is happy that his batsmen have been able to "manufacture" changes in the Indian bowling line-up with their premier pacers Bhuvneshwar Kumar and Jasprit Bumrah set to play the final three ODIs.
The Indian bowlers have conceded 320 plus scores on both ODIs in batting friendly conditions with both Umesh Yadav and Mohammed Shami failing to impress.
While Bhuvneshwar and Bumrah's comeback during the second phase was always on the cards, Law feels that it's batsmen who have forced the hosts to ring in changes.
"Yeah I would like to think so (on their comeback). That's probably the reason why they've (India) called back their two most experienced one-day bowlers. To our credit, we haven't shied away from it," Law said on the eve of the third ODI.
He is happy that Indians are asking themselves a few questions.
"So yeah, hopefully we are getting the Indians to ask questions to themselves. They are giving us plenty of questions to ask ourselves but at this stage, we are coming up with pretty good answers," added Law.
Virat Kohli's brilliance has overshadowed everything in this series but Law is expecting the Indian captain to falter.
"How do you get Virat out? He gave us chance at 40. He is a wonderful player. I just love the way he goes about compiling an innings. Looks like he is working very hard but he's doing it very easy. So we do have plans to him.
"At the moment, he is coming up a lot of good answers, so we have to just keep asking questions about his technique and his abilities. In the end, he is only human. But when we get an opportunity, we have got to grab hold of it."
The coach also heaped praise on Shimron Hetmyer, who has been bulldozing the Indian bowlers, especially the spinners.
"Hetmyer has been outstanding. (Shai) Hope got a hundred in the second game, all in all for an inexperienced side, that we have, they can hold their heads very high," said Law.