National coach fears Peru may be suspended from FIFA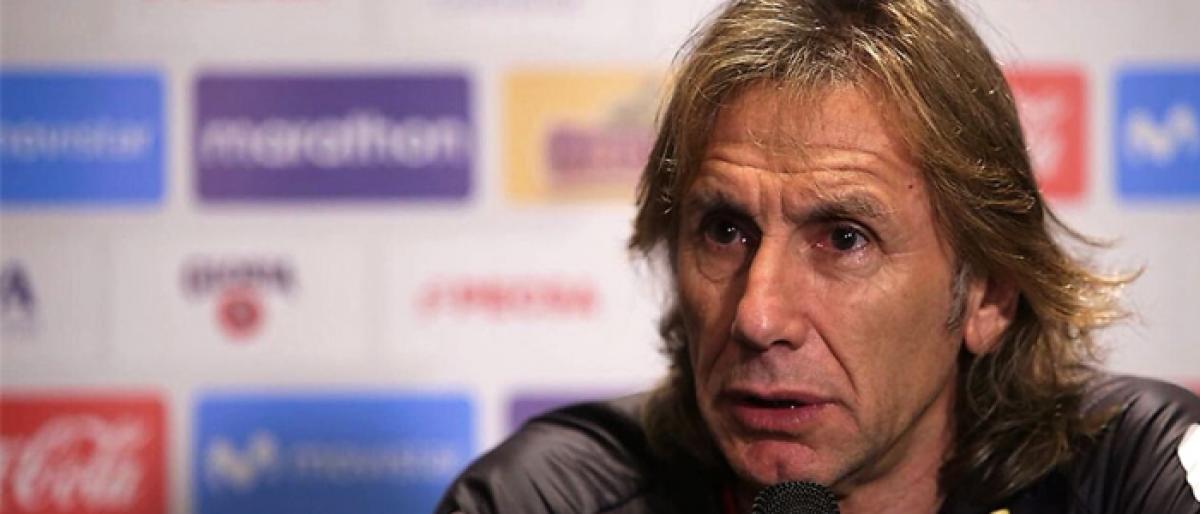 Highlights
Peru national football coach Ricardo Gareca has said that he is very concerned FIFA may suspend the Peruvian Football Federation FPF if the Andean nations Congress passes a law undermining FIFAs authority over the FPF
Lima (Peru): Peru national football coach Ricardo Gareca has said that he is "very concerned" FIFA may suspend the Peruvian Football Federation (FPF) if the Andean nation's Congress passes a law undermining FIFA's authority over the FPF.

Gareca, credited for engineering Peru's return to the World Cup in 2018 after a 36-year-long absence from the tournament, acknowledged in a press conference in Lima on Friday night that this is the first time he has worried about the future of the team since taking the job, reports Efe news.

"This never happened to me in all my tenure. I thought that things were going (to continue) getting better," he said.

Asked whether he would resign if football's world governing body suspends the team, Gareca said that "no one has an assurance about what FIFA will decide."

Peruvian lawmakers gave initial approval on Tuesday to a bill that would make the FPF subject to domestic law as well as to FIFA regulations.

The proposed legislation would also require to FPF to elect a new president and board of directors this year, rather than in December 2019 as planned.

The FPF and the South American Football Confederation have warned that passage of the bill could lead FIFA to suspend Peru, which would exclude both the national team and individual clubs from international competition.

Gareca said that the issue of FPF governance has been clouded by the controversy surrounding current president Edwin Oviedo, who is under investigation for having ordered the murder of two union organizers at a company he owns.