Hockey India names 34 players for junior men's national camp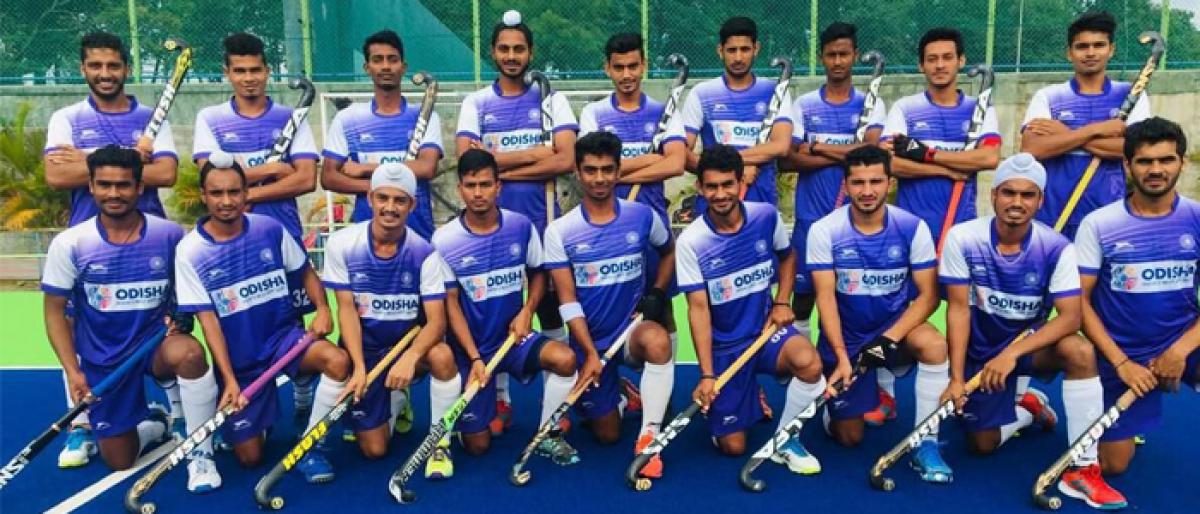 Highlights
Six players, part of the senior mens camp, were on Friday named in a 34member core probables list for the junior national coaching camp, to be held in Bengaluru from November 11
​New Delhi: Six players, part of the senior men's camp, were on Friday named in a 34-member core probables list for the junior national coaching camp, to be held in Bengaluru from November 11.
The six players including Suman Beck, Mandeep Mor, Yashdeep Siwach, Vishal Antil, Gursahibjit Singh and Shilanand Lakra, who are currently in Bhubaneswar for the ongoing Indian senior men's team camp will report for the junior camp on November 23, Hockey India said in a release. The list also includes players from the junior men's team that participated in the recently concluded Sultan of Johor Cup in October, where they won the silver medal.
The India colts had defeated hosts Malaysia 2-1, New Zealand 7-1, Japan 1-0, Australia 5-4 and narrowly lost to Great Britain 3-2 in the round robin as well as the final. "It is rewarding for some of these players to have received a call up for the ongoing senior camp in Bhubaneswar and I am sure it will benefit them and give them good exposure," coach Jude Felix said.
National Campers: Goalkeepers: Pankaj Kumar Rajak, Pawan, Kamalbir Singh have been called up while defenders Suman Beck, Mohd Faraz, Sanjay, Somjeet, Mandeep Mor, Parampreet Singh, Dinachandra Singh Moirangthem, Prince, Varinder Singh, Cyril Lugun have been named in Core Group of players. Midfielders: Akshay Awasthi, Xess Gregory, Yashdeep Siwach, Harmanjit Singh, Vishnu Kant Singh, Gopi Kumar Sonkar, Vishal Antil, Niraj Kumar Waribam, Rabichandra Singh Moirangthem, Haspreet Singh have been asked to report for camp. Forwards: Sudeep Chirmako, Maninder Singh, Gursahabjit Singh, Amandeep Singh, Abhilash Stalin C, Abhishek, H Mani Singh, Prabhjot Singh, Shivam Anand and Rahul Kumar Rajbhar.