Shane Warne offers to help beleaguered Cricket Australia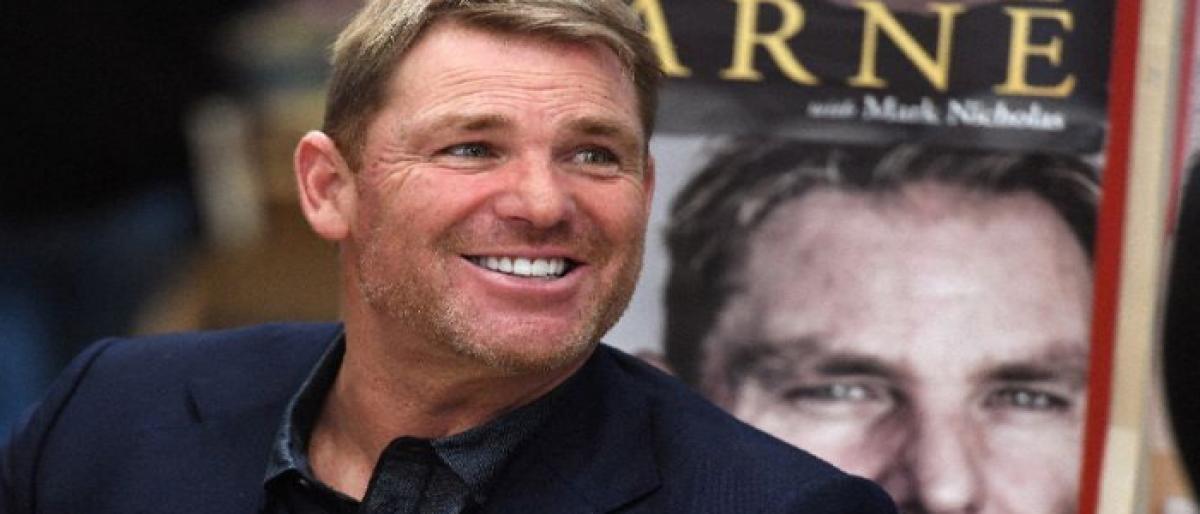 Highlights
Spin king Shane Warne put his hand up Friday to help Australian cricket out of its current spiral and urged the sports beleaguered governing body to make better use of other former top players
​Sydney: Spin king Shane Warne put his hand up Friday to help Australian cricket out of its current spiral and urged the sport's beleaguered governing body to make better use of other former top players.
The national team has been in a form slump since a ball-tampering scandal in March and Cricket Australia has seen a clean-out of top executives after a scathing review blamed its culture as partly contributing to players cheating. Warne said he was "frustrated" at the state of Australian cricket.
"In the words of Donald Trump, let's make cricket great again," he said in a column for Melbourne's Herald Sun. "Cricket Australia is in disarray -- fact. CA has lost control and sight of what it was trying to achieve, to make cricket Australia's favourite sport. "That was its slogan and it was right but it has lost its way and thankfully heads are starting to roll."
The leg-spin icon said retired cricketers needed to play a bigger part in steering the sport, calling on a host of former teammates to rally behind the game. "I put my hand up to (outgoing team performance boss) Pat Howard a few times, told him I was available if they needed me," he told the newspaper. "I've always been happy to get involved in any role if Cricket Australia thought I could help the team. I'm sure all the ex-players would be the same." He questioned why retired stars such as Michael Clarke had not been appointed as a batting consultant, or Glenn McGrath to help the fast bowlers.
"We've got a lot of spinners coming through who I've helped in an informal role. And I'm more than happy to help in a formal basis if required," he said. "Why not ask Glenn McGrath, offer him a contract to help with the fast bowlers. "We are not playing the Australian way at the moment, at any level." Warne said "we just think we are going to produce cricketers" but argued that would not happen until the right people were involved and the right environment was put in place.
He advocated more game time for top players in the Sheffield Shield and said: "Stop the Twenty20 greed." "The talent in Australia is good. It comes back to how they are being taught to play, more importantly the style they are being taught to play," he added.