It's time to deliver, says India's vice-captain ahead of hockey World Cup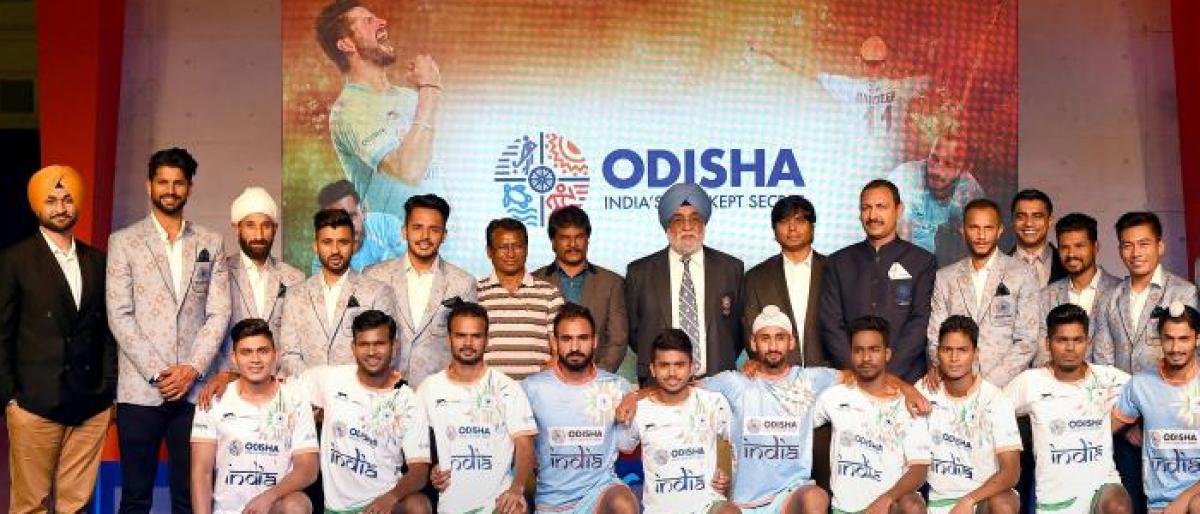 Highlights
The preparations are done and it is time to deliver in the tournament that matters the most after a mediocre year, Indian hockey team vicecaptain Chinglensana Singh Kangujam said on Sunday ahead of the World Cup
Bhubaneswar: The preparations are done and it is time to deliver in the tournament that matters the most after a mediocre year, Indian hockey team vice-captain Chinglensana Singh Kangujam said on Sunday ahead of the World Cup.
The mega event begins November 28 and will conclude on December 16 at the city's Kalinga Stadium.
"The past three months in particular has been very challenging for us with the training intensifying as it's important for us to peak at the World Cup. The team is aware that this year could have been much better for us in terms of results but now is the time to do away with the bitterness of the past performances by doing well at the prestigious event," said Chinglensana.
Playing in the midfield alongside skipper Manpreet Singh and youngsters Sumit and Nilakanta Sharma, Chinglensana exuded confidence about his team's prospects.
"Every single player has worked tremendously hard and it is time to convert all that into good results. I believe the World Cup will be a battle of mental strength as much as it is going to be about fitness and team strategies.
"It is an advantage that almost everyone in the team has the experience of playing top-quality matches in the Kalinga Stadium during the Hockey India League and are aware of the atmosphere the fans create here.
"It's also a plus point to have the Junior World Cup winners who have experienced 20,000 people cheering for them during the 2016 Junior World Cup in Lucknow," added the Manipur-born player.
Chinglensana, who has so far played 199 internationals, is slated to complete a milestone on the opening day of India's campaign against South Africa.
"Yes, if everything goes right, I will be playing my milestone match in front of our home crowd and there is no better feeling than completing 200 matches for India in front of the fantastic Bhubaneswar crowd. It is one of my favourite venues in the world. I am looking forward to it and we are all eager to make a positive start," he said.