Sarojini Cricket Academy lifts Pokhra trophy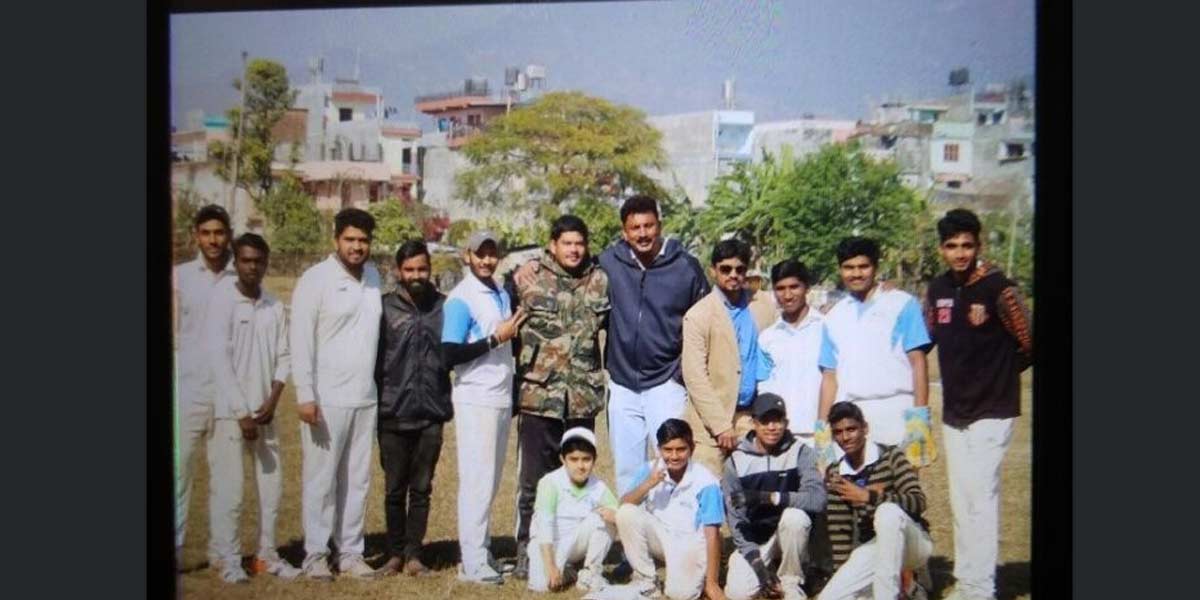 Highlights
Sarojini Cricket Academy SCFA bagged the Pokhra trophy despite losing their third match against Nepal team in U19 years group by 35 runs on Monday as they had won their previous two matches of the series Nepal Team were all out for 165 in the stipulated 20 over with Navin reaching a top score of 78 and Laxman 30
​Hyderabad: Sarojini Cricket Academy (SCFA) bagged the Pokhra trophy despite losing their third match against Nepal team in U-19 years group by 35 runs on Monday as they had won their previous two matches of the series. Nepal Team were all out for 165 in the stipulated 20 over with Navin reaching a top score of 78 and Laxman 30. Ambuj emerged as the pick of the bowlers for SCFA by claiming four wickets and in the process gave 30 runs. In reply, SCFA was bundled out for 130. Raja (30) and Shami (20) were the top scorers for the side, while Kabir claimed four wickets conceding 30 runs.
SCFA, in their penultimate match of the series on Sunday, defeated Pokhra Team by 87 runs. Opting to bat, SCFA set a victory target of 172 runs for the loss of five wickets. Ambuj who was in the cusp of achieving a half century struck four 4's and one six before being dismissed at 48. Raja with 24 runs was the other top scorer for the side.
Shantwan scaled three while Aslam took 2 wickets giving 55 and 43 runs respectively. Pokhra was off to a bad started and began losing wickets in quick succession. The host team managed to score 84 runs before being all out in 18.3 overs with Kabin reaching a top score of 22 runs. Mayank took three wickets while Sami, Sampath and Vishal claimed two wickets each to seal an emphatic win for SCFA.