Splurging: The New Mantra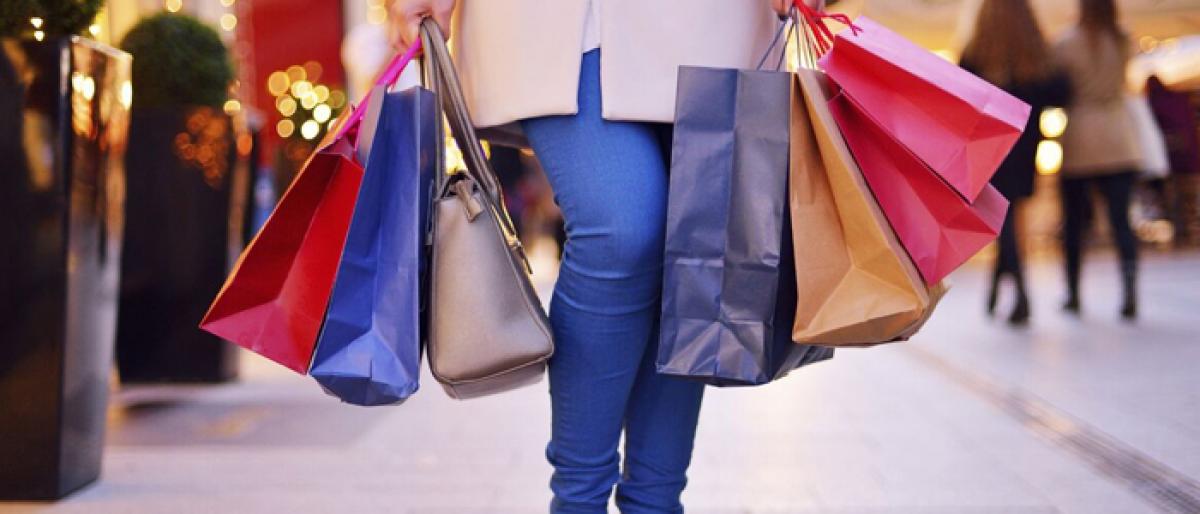 Highlights
Indian tourists are garnering attention as the highest spending globetrotters enjoying the good life in luxurious destinations across the world, with their spending power supposedly four times that of Asian giants like the Chinese and the Japanese, according to global surveys
Indian tourists are garnering attention as the highest spending globetrotters enjoying the good life in luxurious destinations across the world, with their spending power supposedly four times that of Asian giants like the Chinese and the Japanese, according to global surveys.
Travelling in style and living it up in foreign locales is just one part of the story though. The country's middle-class, neo-rich, affluent and super-rich citizens are all living "Life King Size" with luxury and comfort driving consumer behaviour and revolutionising lifestyles.
Rising affluence is driving consumer consumption but more than the money available it is the replacement of conservative attitudes towards saving and planning for the future with ''living well in the moment" that accounts for the splurging sales and booming consumerist markets across the country's metro cities and emerging urban centres. In the new scheme of things, you not only shop till you drop, you get up and are raring to go again.
The changing urban landscape dotted by malls that are getting bigger and better, burgeoning jewellery and clothing stores, swank eating joints, multiplexes, pubs and micro-breweries of different descriptions is a pointer to spending patterns of a hip and happening generation that believes that what you spend is yours.
Marketers are enthused by the significant rise in spending propelled by nuclear households which spend 20 per cent to 30 per cent more per capita than joint families. Nuclear families with younger members base their consumption decisions on lifestyle considerations and efforts to keep pace with others rather than on functional necessities.
With immediate gratification becoming more important than asset creation, shopping is high on the list for many families. Gone are the days when people shopped for new clothes only during birthdays or festivals. Our cities are vibrant and thriving with shoppers straddling the old and the new marketplaces with equal ease. The lanes and by-lanes of traditional markets where bargaining is the norm and glitzy malls and designer boutiques with glass walls that reflect their grandeur are milling with crowds not to mention online marketing platforms that are raking in the moolah with unbelievable discounts.
"Happiness sales" and mind-boggling discounts with the "up to" in small print are a temptation that empties your wallet but a sales technique that cannot go wrong. Holding a magnetic attraction for women shopping has seen a dramatic transformation ever since women became breadwinners moving out of their homes, socialising and travelling the world. Higher disposable incomes translate into spending on aspirational lifestyle products with "retail therapy" serving as a panacea for all ills.
Socialites and members of "kitty parties" not only ensure that shops are full but fill up dining spaces with their monthly meetings buoying up both consumer and hospitality sectors in one go. Men are however not far behind with exclusive clothing outlets and designer wear redefining fashion sensibilities.
Despite women going with the "shopaholics" tag men's shopping is "high value' without attracting the same attention or tags that accrue to them because they seem to possess the will to resist temptation posed by discounts and special exhibitions.
Millennials the population group between 18 and 35 years, however, take centre stage redefining consumer spending in India according to a report released by consulting firm Deloitte India and the lobby group Retailers Association of India, at the beginning of the year. The report titled 'Trendsetting millennials: Redefining the consumer story' states that millennials also are known as "Generation Y" are the chief wage earners in the country with a 47 per cent share in the working age population.
Being the largest demographic group in India, they are characterised by high levels of disposable incomes and are digitally connected individuals driving various consumer segments towards rapid growth and development. The report outlines the fact most of the monthly income of millennials is spent on essentials, followed by education and utilities. The incremental income is primarily spent on eating out and entertainment (32.7 per cent) apparel and accessories (21.4 per cent) and electronics (11.2 per cent).
In a departure from previous generations that looked at savings and asset building savings account for only 10 per cent of both overall and incremental account of the millennials indicating the consumption boost in the country. The report clearly outlines a shift from the savings economy of "Generation X" (born between the mid-60s to the early 80's) to a consumption economy ushered in by the millennials.
Consumer goods companies are therefore opting for multi-channel strategies that make marketing and communication more personalised to woo these customers ready to spurge their incomes. Social media campaigns, products launches and live engagement campaigns are also being undertaken in the vigorous marketing campaigns targeting this section.
With working women on the rise, the ready to eat food market is flourishing with everything from pickles to pasta, readymade chapattis to idli-dosa batter disappearing from supermarket shelves with alarming speed. This doesn't mean that eating out or ordering food has taken a back seat. Flourishing simultaneously are eating joints offering different platters of the world, desi delicacies, fine dining, street food and truck food that have takers throughout the week. Getting specialised menus and dishing out technology innovations, the food delivery business in India is growing explosively too.
Delivery platforms Uber Eats, Zomato and Swiggy have unceasing patronage along with cloud kitchens (Delivery only- no dine in, with a centralised kitchen) like Faasos, Fresh Menu and Hola Chief fast expanding their consumer base. According to a report by the Indian Brand Equity foundation- a trust set up by the union commerce ministry, India's food delivery market alone is worth$15 billion today.
By splurging on things we don't need we as a country are part of the 1.7 billion people worldwide designated as the "consumer class" by the National Geographic Magazine. This class by definition eats processed food, desires bigger houses and luxury cars and buys goods grossly over and above necessities. Reports of uncontrolled consumerism throwing the planet out of balance and leading to climate change through pollution issued by environmentalists all over the world are certainly a cause for concern.
The lure of aggressive marketing, double and disposable incomes and the tendency to scale up lifestyles are temptations that entire families addicted to shopping give into. Despite the employment offered and income generated from the market, the dangers of excessive consumerism are too vast to ignore especially from the environmental angle.
Mindless consumerism can only lead to excessive consumption and be owning a lot of things have never lead to greater happiness despite the excessive use of the "happy" in all sales pitches. The stress and burden placed by the pressure to impress or catch up with the rest are a heavy price to pay to destroy mental place giving us no joy through increased material possessions.
To quote actor Will Rogers, "Too many people spend money they haven't earned, to buy things they don't want, to impress people they don't like". The key to happiness does not lie in what you own but what you are. Consumers will benefit if they live will but spend judiciously, a balance that is certainly not up for sale.